Get Lucky! 2014 Halloween Android drops Tuesday.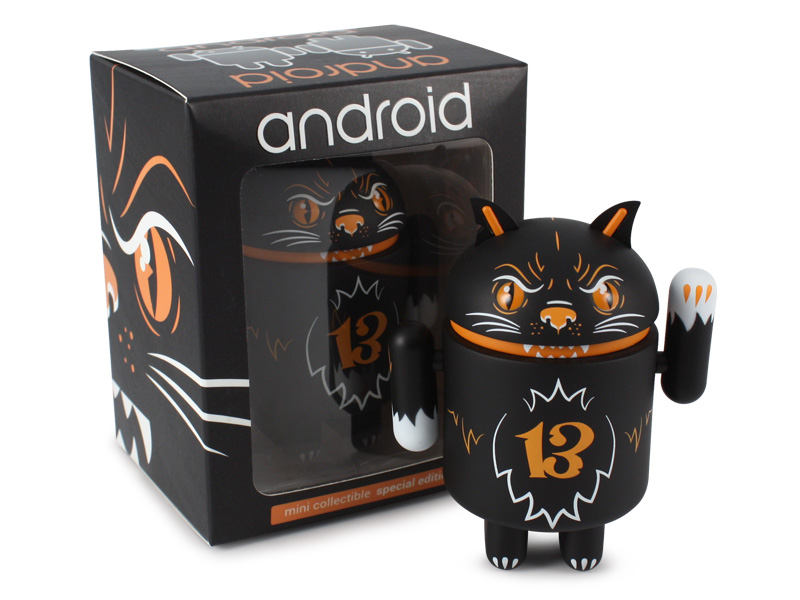 Time to prepare the Pumpkin Spice Partial Sparrows and dip those Caramel Mouse Heads because Lucky Lucy is coming to town! This classically inspired Halloween black cat Android joins last year's Trickertreat with a dynamic double-sided head design. A scowl or a smile, with this two-faced feline you can put your favorite face forward.
Lucy lucks out in the Dead Zebra Shop for $10 each starting Tuesday, October 21st at 11am EST with more meowing at 11pm EST. Limit 2 purr household, usual Limited Edition Release rules/suggestions apply!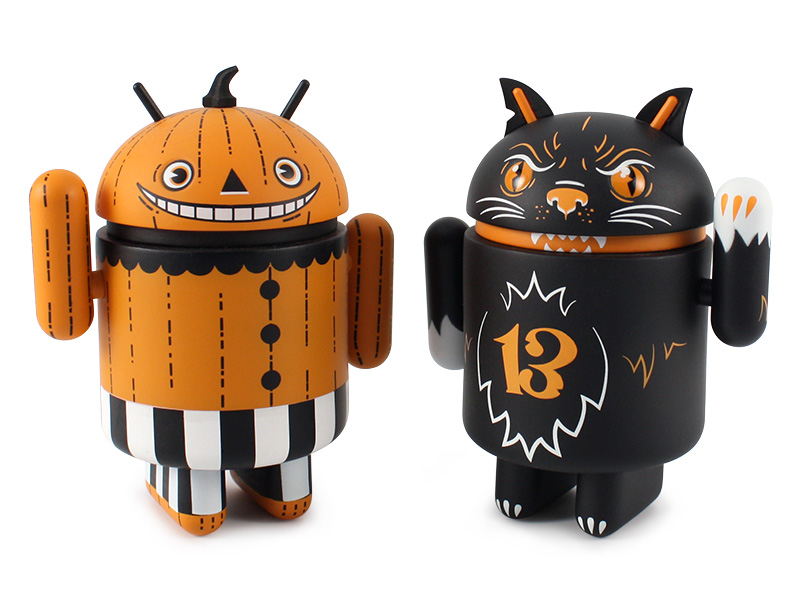 *Trickertreat not included, but I just had to post this because they look great together!