Meet the Androids: Series 05 Preview (pt10)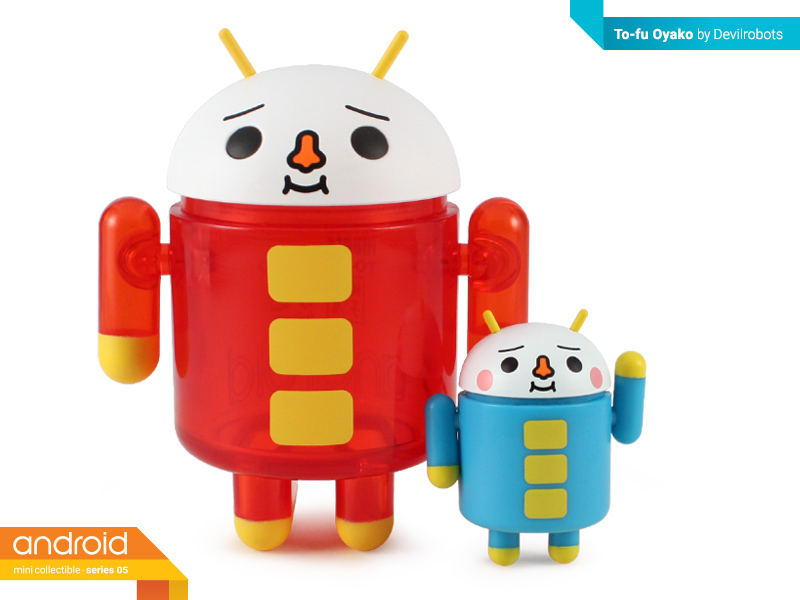 The popular To-Fu Oyako character comes to Android with this nested Mother and Son combination from the Devilrobots team!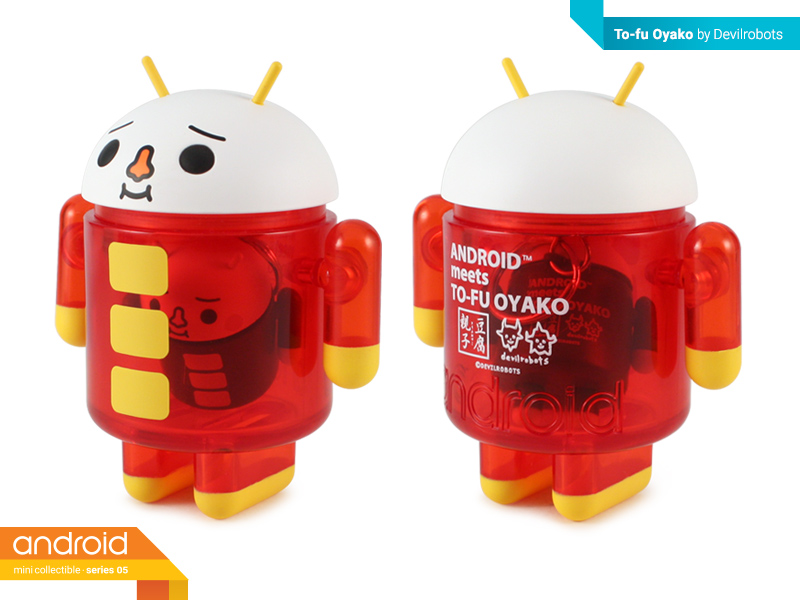 Keep them together, or pop the head off of Mother (carefully!) to remove a mini keychain Son. Dig in at a 1/16 ratio!
Series 05 release info update!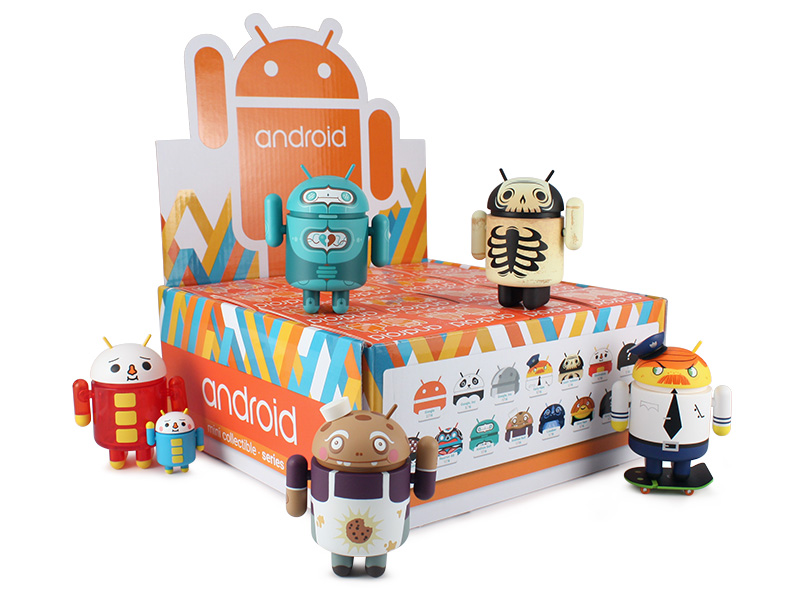 The new Androids are starting to arrive at toy and specialty retailers, including some of the shops listed here! Be sure to check in with your local retailer, or put in a request if they don't carry them yet!
We'll have our own stock up in the Dead Zebra Inc shop for $9 each blindbox or in discounted full cases starting tomorrow, February 5th at 11am EST [edit: previously wrote 11pm!]
Android Foundry Scarf Party!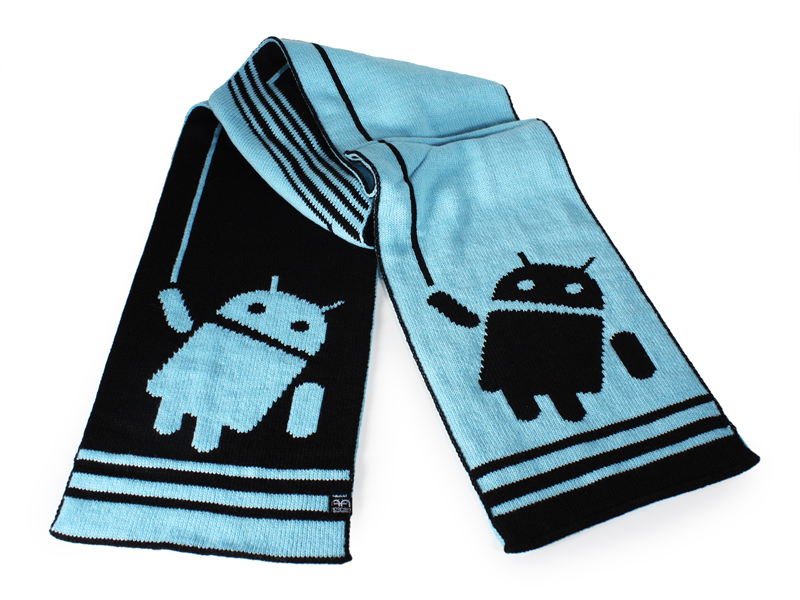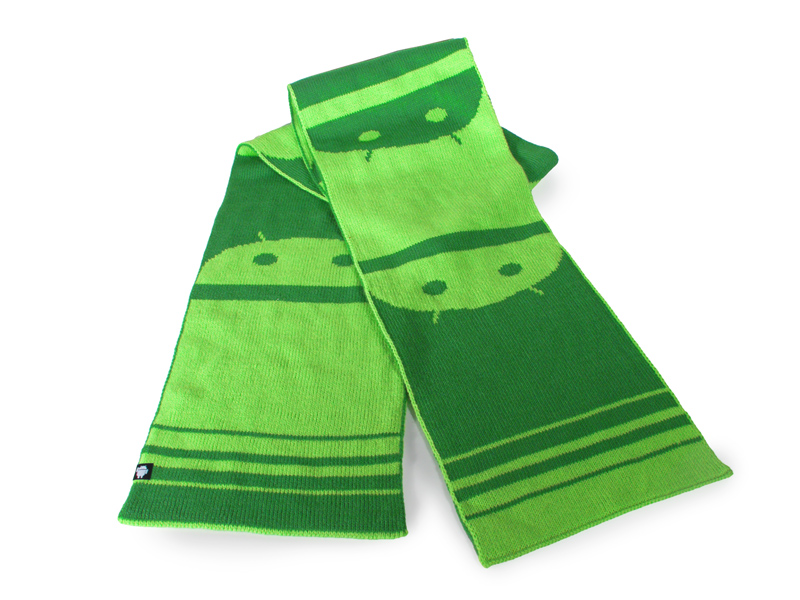 It's cold as hell and I'm not going to take it anymore! These new knit acrylic scarves are super warm and cozy. We have a "Big Bot" green Android head design and a blue/black "Hangout" design, and while we were at it we made a few iconic Pixel Skull designs for our friend Rich over at Diesel Sweeties! All are two colors and double sided
These will also be available in the Dead Zebra Inc shop tomorrow for $20!