Android Wood: In Depth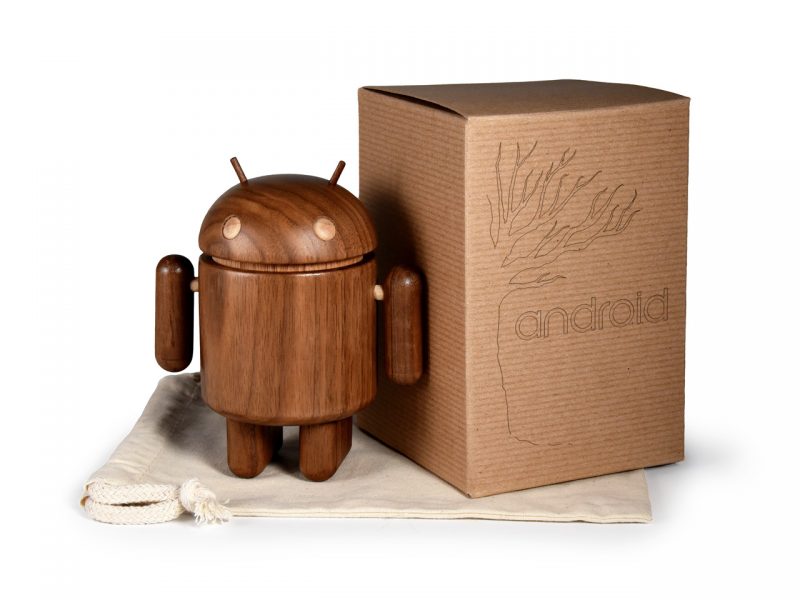 Yesterday I showed off the 2016 SDCC preview and casually dropped these beautiful piece into it, but I think they're worth a bit more attention!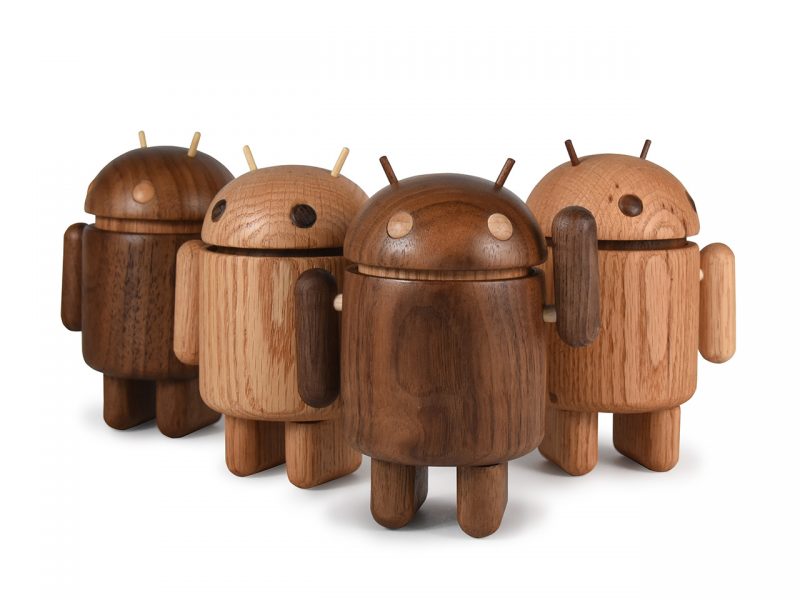 Over four years ago we got together with Queens NYC-based woodworker and toy maker NoliNoli (aka Ken Como) to discuss bringing a the Android character to life in a variety of natural woods. Over the years we produced two small batches, most of which ended up in the hands of friends at Google, but never made their way into the world at large.
I'm happy to finally get some of these guys out into the hands of fans and collectors, starting with a few that will be available at Comic Con (Dumbrella, Booth #1335!) This edition is made from a combination of regionally sourced FSC certified white oak and maple woods, finished with a natural shellac and bees wax for a nice soft sheen.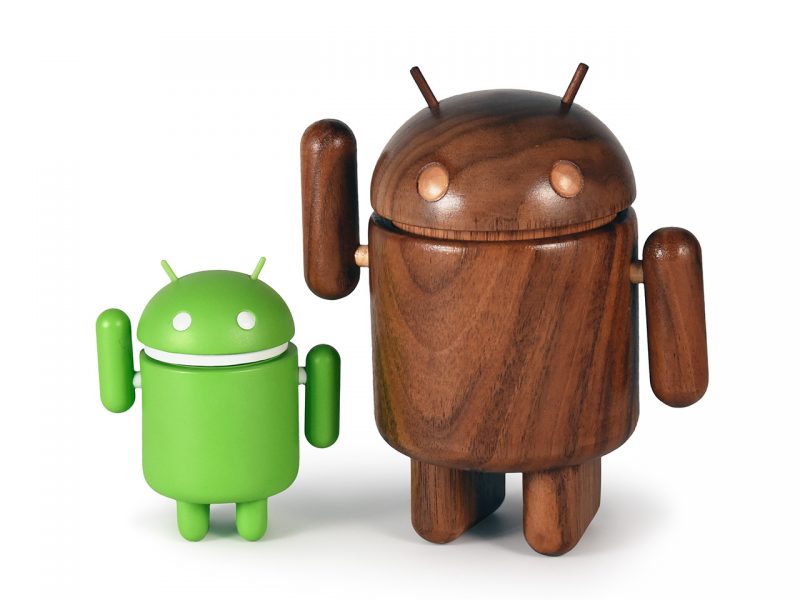 They stand about 5″ tall, here is one next to a 3″ vinyl mini collectible for reference! They are made entirely of wood, including all joints and can easily be disassembled for cleaning, conditioning or storage.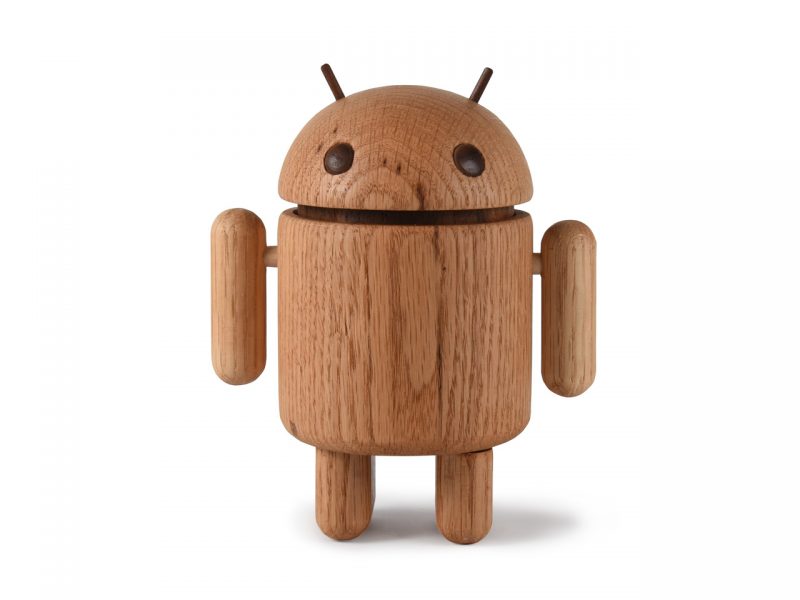 Every one is unique, if you're interested I encourage you to stop by the booth and look at what we have available so you can pick the one that speaks to you the most.
For those of you who can't make it to San Diego, we'll have a small batch available online later this year.
Check out this great feature on Ken and his work: Recycled Wood Reborn in Toymaker's Workshop from NY CITY Lens on Vimeo, plus some bonus behind the scenes photos below!