Every great series deserves a sequel!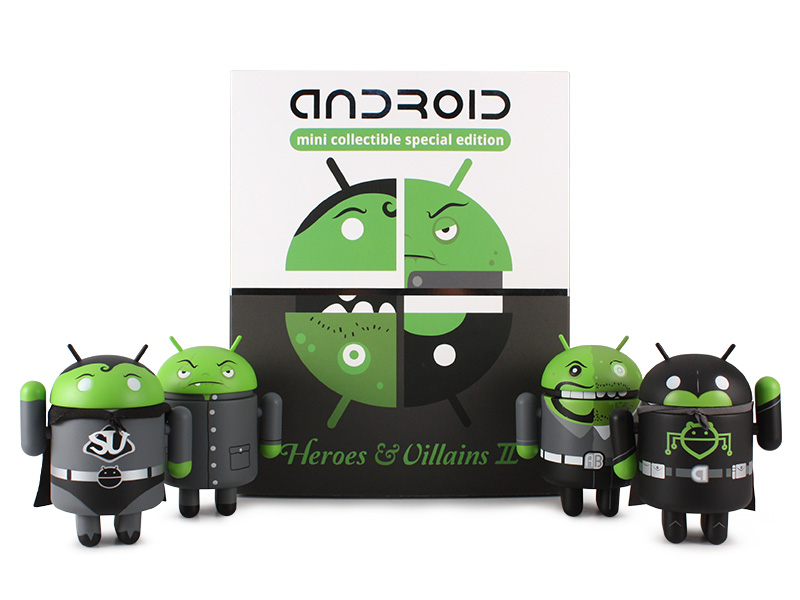 This brand new box set of four 3″ Android Mini Collectible vinyl figures follows up the popular original set! Forget 'Superman vs Batman', Super User and BotMan work together to stop the evil Professor Eval() and the duplicitous A/B Tester!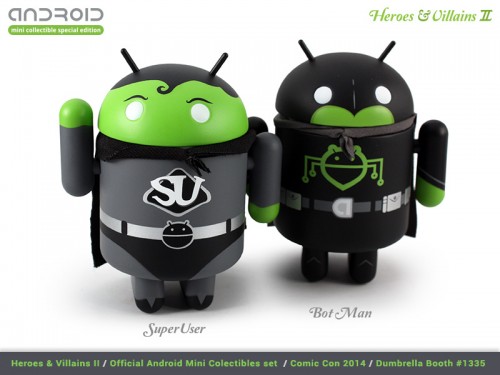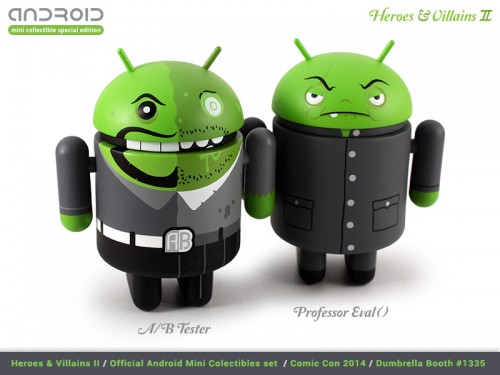 Heroes & Villains II makes its debut at San Diego International Comic Con, July 24-27 2014 in the Dumbrella booth, #1335! Each set costs $40, limit 2 sets per person. Available starting Preview Night with stock allotted for each day.
More photos of the individual figures and boxes can be found here!
More SDCC news and items next week!