Meet the Androids: Series 05 Preview (pt1)

I think it's about time we formally meet a few of the new Androids! The fifth installment of our artist and designer series of Android mini collectibles will finally be arriving soon.
Time time we've got some usual suspects including Andrew Bell, Gary Ham, Scott Tolleson and Kong Andri who are joined by our new friends Devilrobots, Reactor-88, Jon Paul Kaiser and Lunabee!
Within the next few weeks, Series 05 will be arriving in toy, comic, specialty and online retailers across the world. We'll be previewing some of the new designs here on a regular basis.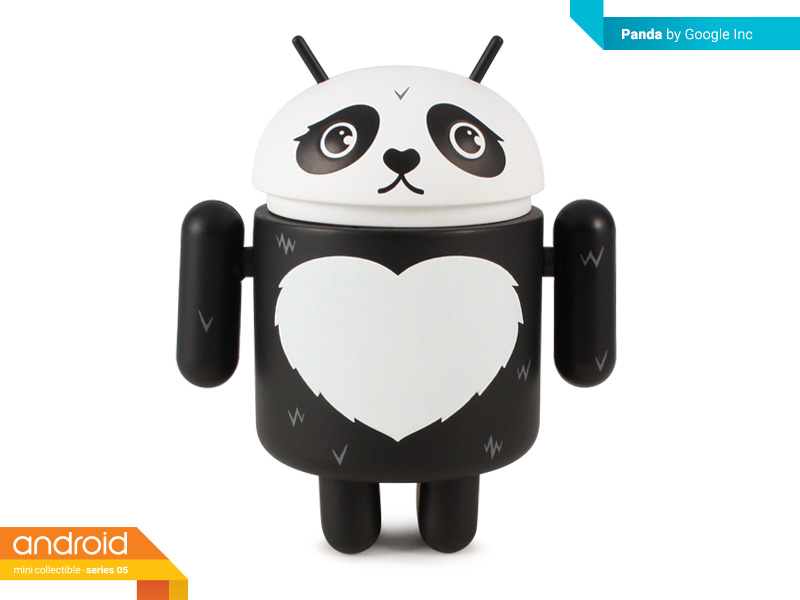 We're kicking it off with this sadly adorable Panda from the fine folks at Google! Don't worry, he's far from endangered with a ratio of 2/16.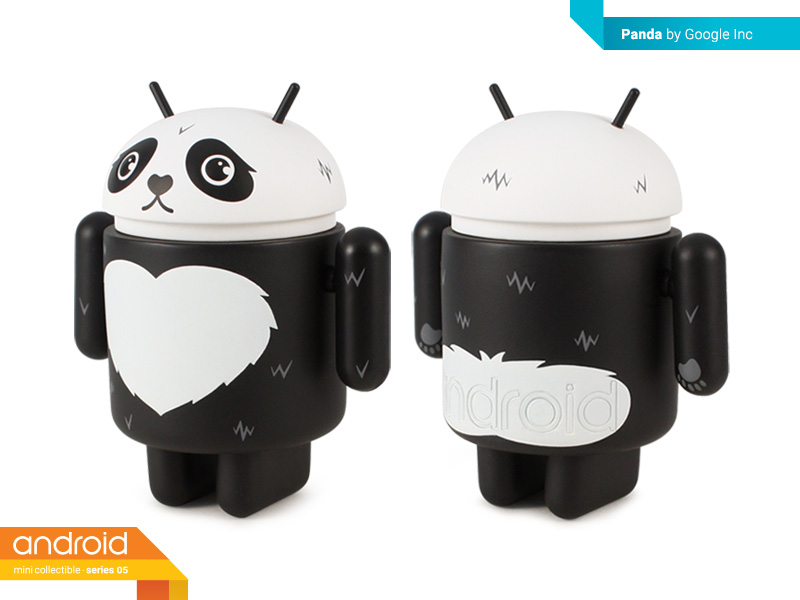 A rare sight in nature, but easy to find in S05 at a 1/16 ratio is Gary Ham's Sk8 Cop!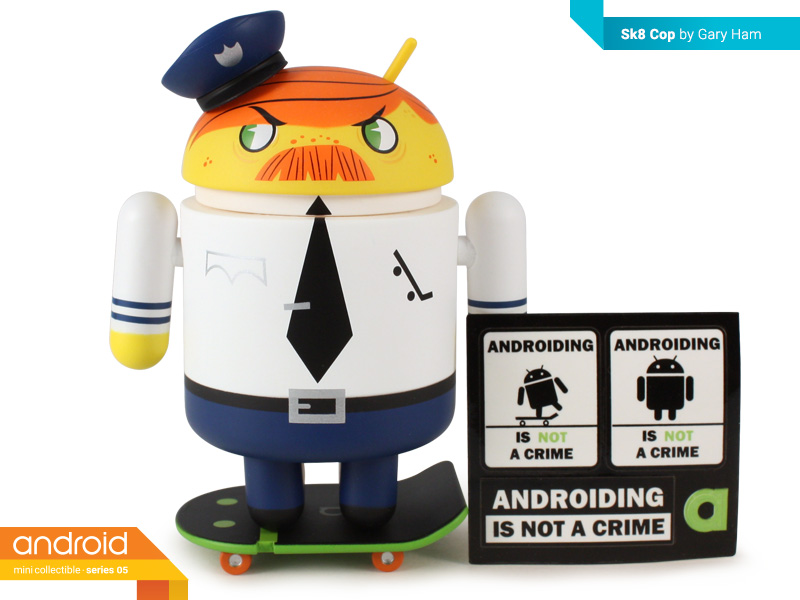 Sk8 Cop confiscates boards from no-good kids.. so he can ride them himself! Comes complete with mini Android skateboard and a sheet of little stickers to slap on his board, his back, or his friends.