Meet the Androids: Series 05 Preview (pt7)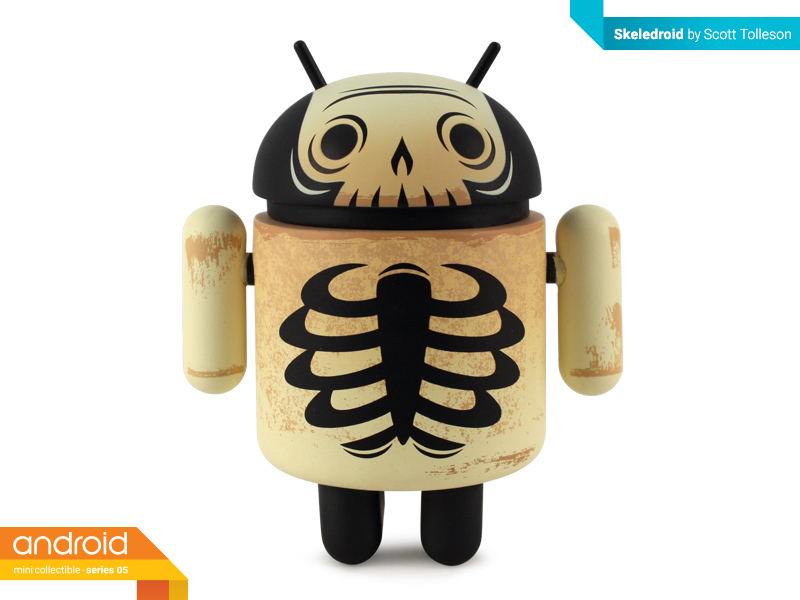 Some people (myself included!) are lucky enough to own one of Scott Tolleson's awesome hand-painted custom Android skull designs. Now a lot more people will get a chance to enjoy it with this production translation of Skeledroid in Series 05!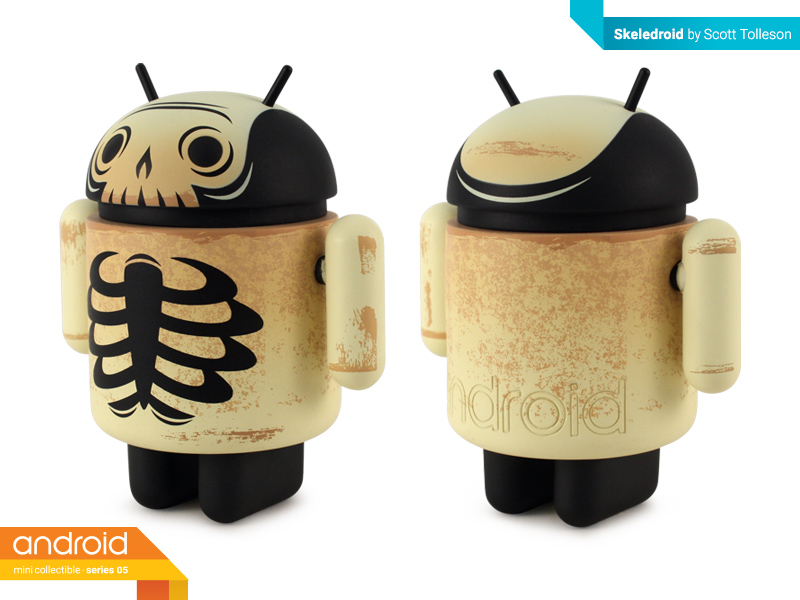 Creeping into your collection with a 1/16 ratio.
Series 05 shipping/sales Update
This series has been a bit cursed between production and shipping delays, but I'm happy to announce that the figures are finally arriving at their respective destination warehouses! You should start seeing them at specialty retailers online and in the real world (remember that?) within a week or two as shipments start to arrive. We'll have our own up in the Dead Zebra Inc shop next week, so check back for specific release times soon!