the Great Google+ Giveaway!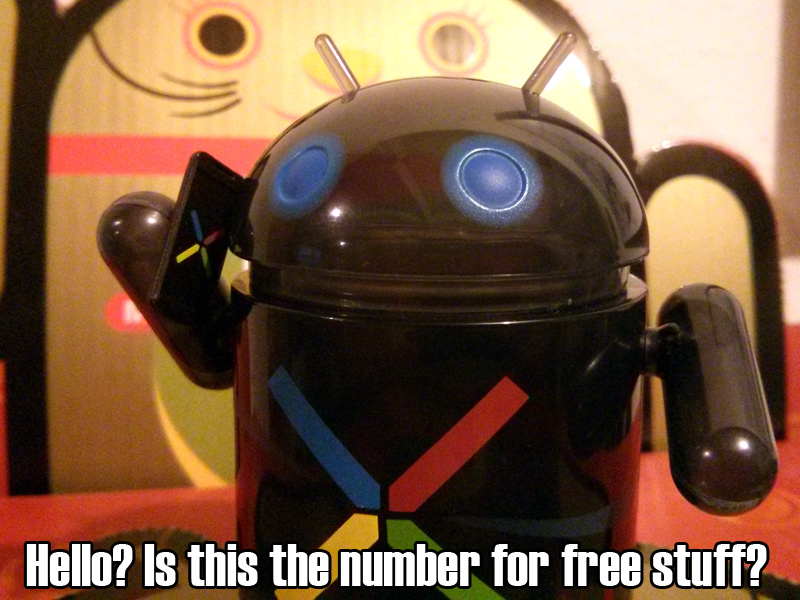 Super Android collector and fan Jim Long has put together a big old freebie giveaway over on our G+ Android Collectibles community! Prizes were donated by Jim along with incredibly generous collectors, customizers, shops and sponsors. Prizes include a Nexus 7 tablet, a full case of Lucky Cat Androids, custom Androids, signed Androids and way more! There are prizes specifically for fans, as well as a set of prizes for Android customizers and artists!
Fire up your G+ account and check out the details here!