Trick or Treat.. or Trickertreat – 2013 Halloween Android release!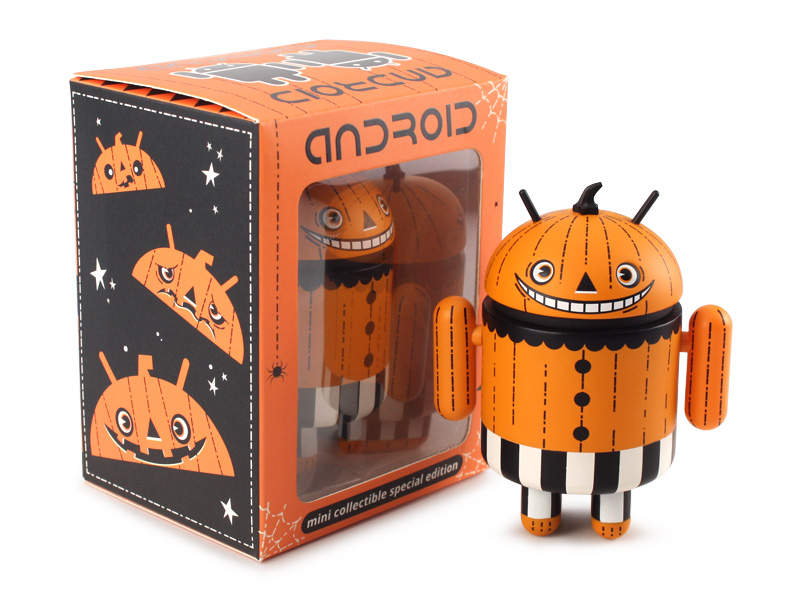 Veteran Android artist and jack-o-lantern of all trades Gary Ham is back in classic Halloween form with "Trickertreat"! Pick your pumpkin poison with this sneaky two-faced design in a beautifully illustrated window box coming next week to the Dead Zebra Shop. Also make sure you don't miss Gary's new art exhibit opening at Stranger Factory's gallery in New Mexico on November 1st!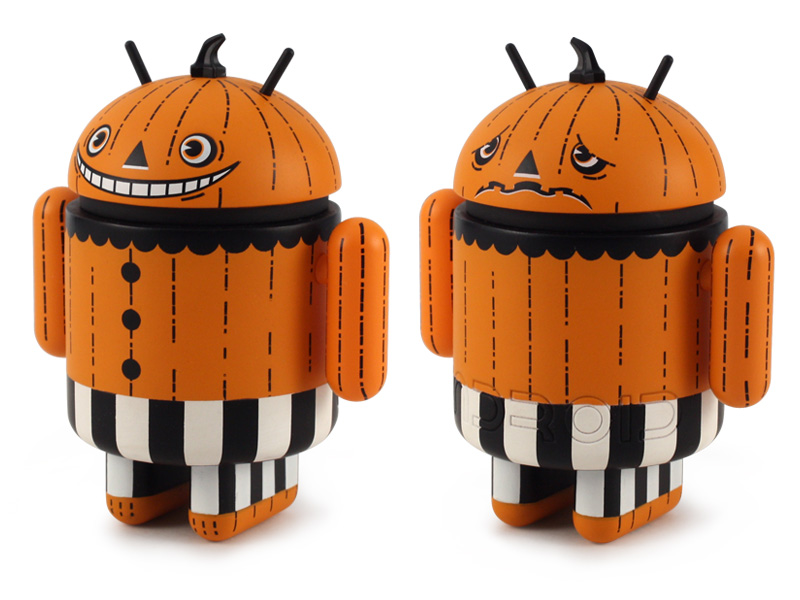 Prepare your pepo! Trickertreat will be available for $10 each at the Dead Zebra Shop in two releases starting at 11AM (EDT) on Monday, October 21st and again at 11PM (EDT)! Shipping will begin on Wednesday.
Please note orders are limited to two figures per household, and only credit cards will be accepted. Please brush up on the Limited Edition release guide & FAQ to help things go smoothly!