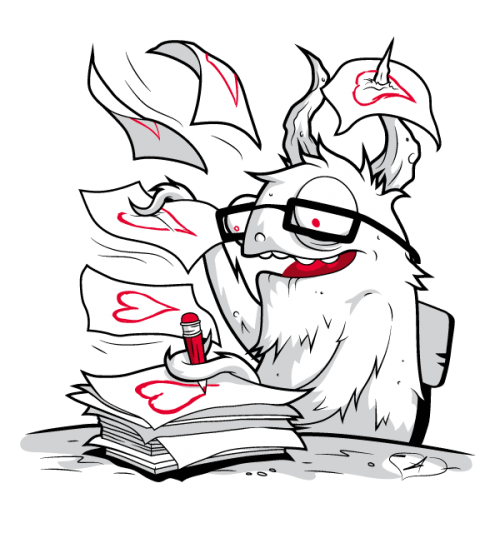 Come work for us! You'll possibly not regret it!
8/1/18 Application period now closed! Thanks for everyone who sent their info in. I'll try to get back to everyone over the next week or two.
Position: Part time freelance graphic designer, illustrator, photo editor. Yes that's all the same position.. we do a little bit of everything here, so it's important that you can do a little bit of everything too!
Some of what you'll be doing:
Creating original artwork and mock-ups for toys and other products (Illustrator, Photoshop)
Creating original artwork for packaging (Illustrator)
Designing packaging layouts and templates (Illustrator)
Taking artwork from sketches/scans to final line work (Illustrator, Photoshop)
Creating clipping masks and adjusting product images (Photoshop)
Requirements:
Proficiency in Adobe Illustrator and Photoshop.
Ability to communicate well in English.
Ability to illustrate in various styles.
Somewhat regular availability.
If working remotely, internet access decent enough to transfer medium to large files.
Bonus points if you know some WordPress or some 3D (ZBrush, Keyshot), but not required.
Hours:
There's no shortage of work but it tends to come in waves, so hours per week will vary widely on a per-project basis. Sorry we can't be more specific than that, but we'll do our best to keep it somewhat steady!
Location:
We're located in Greenpoint, Brookyln, NY… but you don't have to be! It would be nice if you are close enough to come in occasionally as needed for hands-on studio work and meetings, but we're happy to work with you remotely.