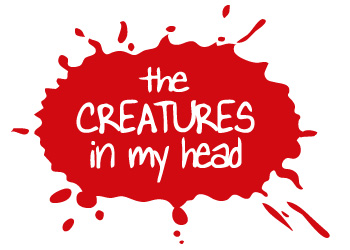 The Creatures in my Head
started in 2001 as an exercise in time-wasting, simple quick black and white doodles between reboots and other projects. Eventually these critters found their way online where a new one was added daily.. for several years straight.
The Creatures world has grown over the years to include printed collections, apparel, posters, toys, stickers and more.

While the monsters mosey onto the site with less frequency these days, Andrew continues to create cute, cruel and crazy creatures for related projects and shows.
The site still plays host to over 2,000 unique creatures to peruse and enjoy. It is also the home of Andrew's art and product portfolio.