O-No Co is a brand dedicated to fun food-themed items & projects including sad "O-No Sushi", sweet and psycho "Kill Kats", sentient "Pet Food" and more from the mind of Andrew Bell!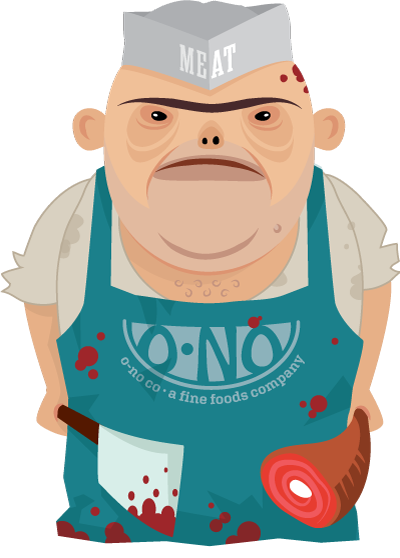 The O-No Food Company strives to deliver the most extraordinary taste experience directly to your mouth! For hundreds of years we have brought together the most fantastic ingredients in perfect harmony with nature and excellent artificial flavorings.
Select O-No Co. items can found be in the Dead Zebra Shop and in specialty retailers worldwide.