Going camping this summer? Spending some time with some scouts in the great outdoors taking selfies? Remember to be aware, be aware of bears. Be Bear Aware!
Here's the new Summer 2016 edition Android Mini Collectible!  Featuring a little scout, out in the woods, earning his wilderness credentials.. or not.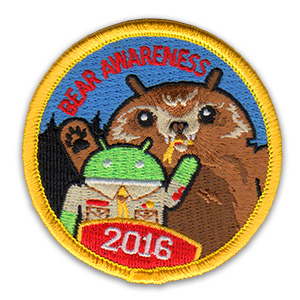 Both of these guys come packed together in a combo window box, and we even put together a special 2½" merit badge custom sewn patch for your scout shirt or sash! Let everyone know that you are fully aware of bears!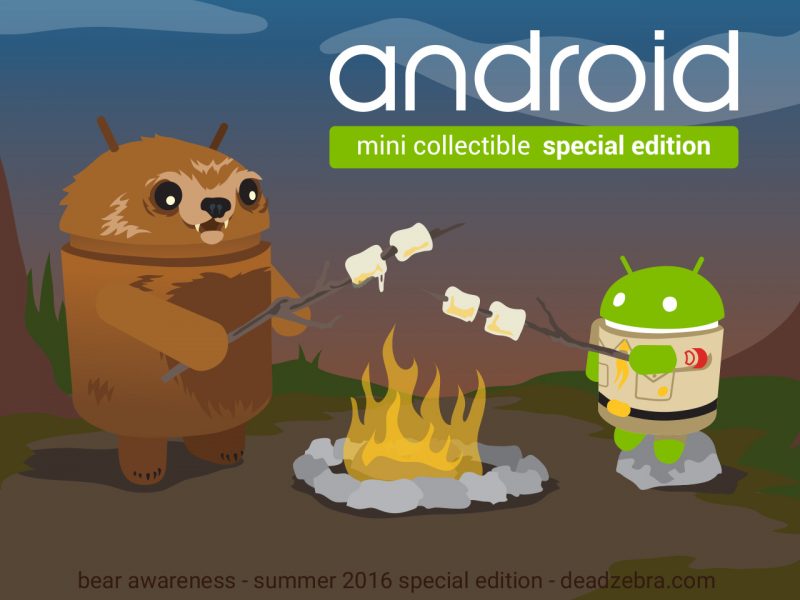 (this probably happened, I'm sure no one got eaten.. don't worry)
Bear Awareness will be available from the Dead Zebra Shop in late July! I'll also have a few on hand at Comic-Con this year, Dumbrella booth #1335!