We're back with more peeks at the upcoming Android mini collectibles Robot Revolution!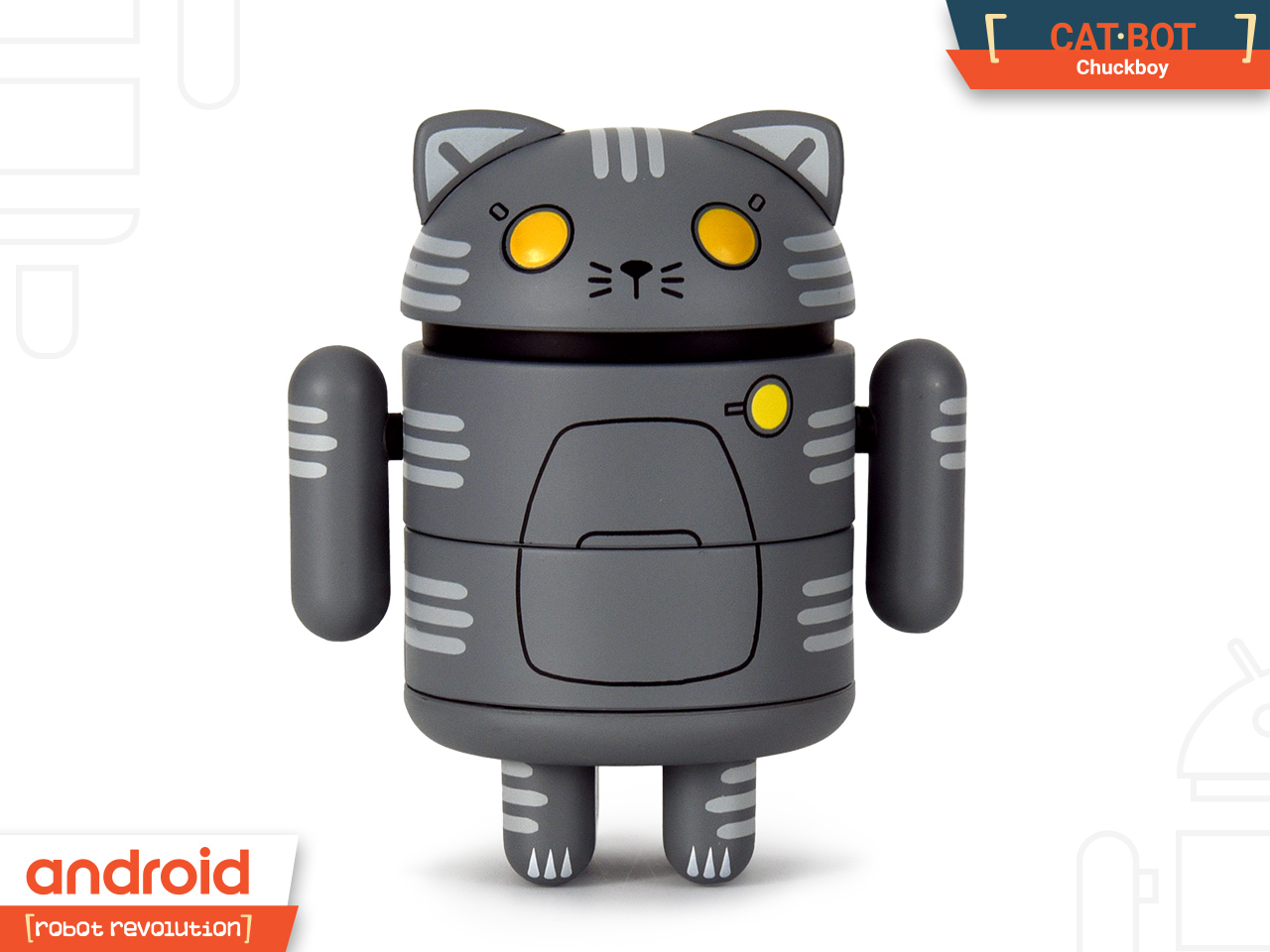 Artist Chuckboy brings us CAT·BOT! Much like a real cat, this bot is adorable but will probably attempt kill you if you touch it.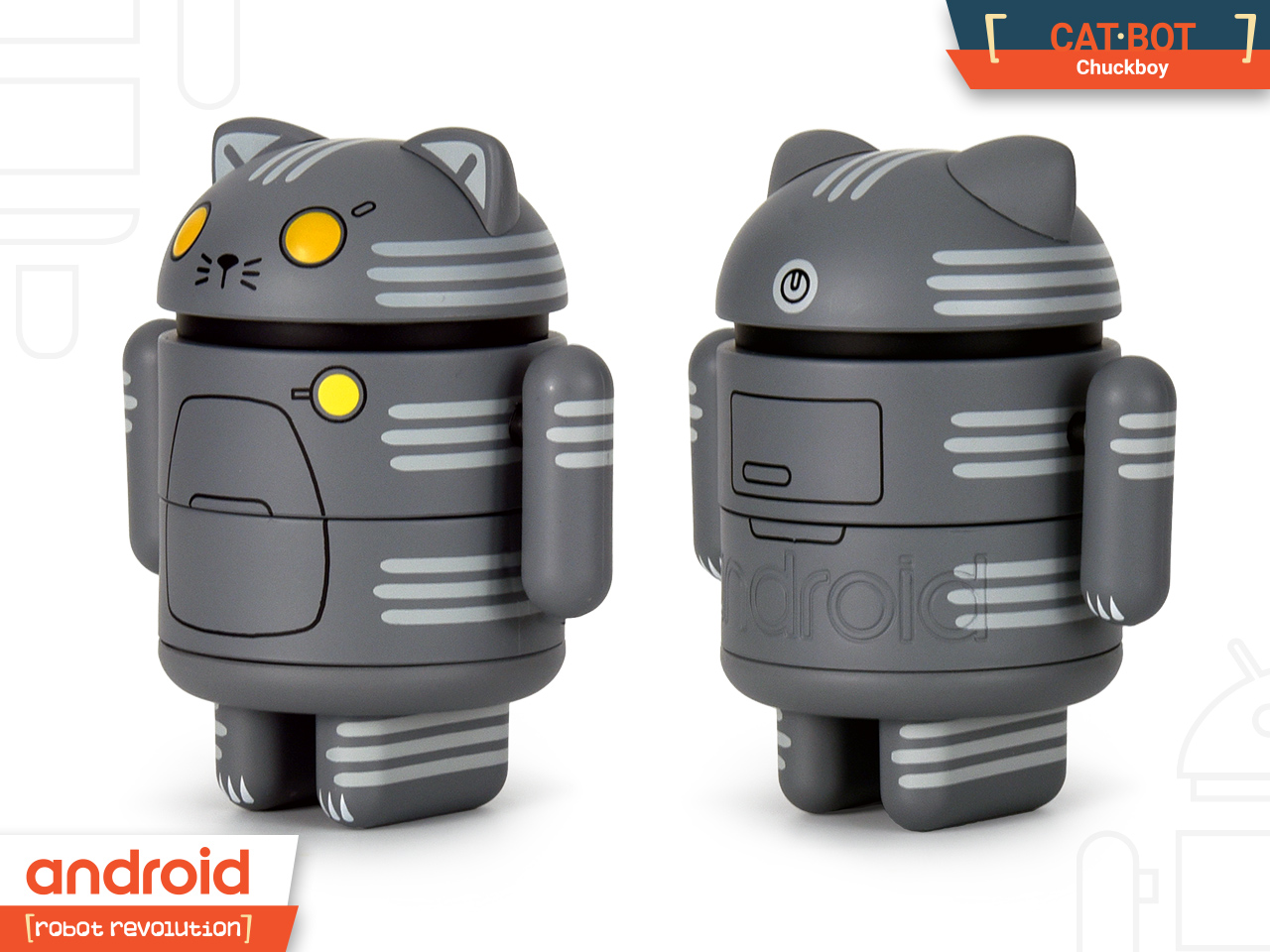 The grey edition is 1/16, but keep an eye out for a color chase variant of this cool cat! I won't spoil what color it is.. but lets just say that Mondays do not compute.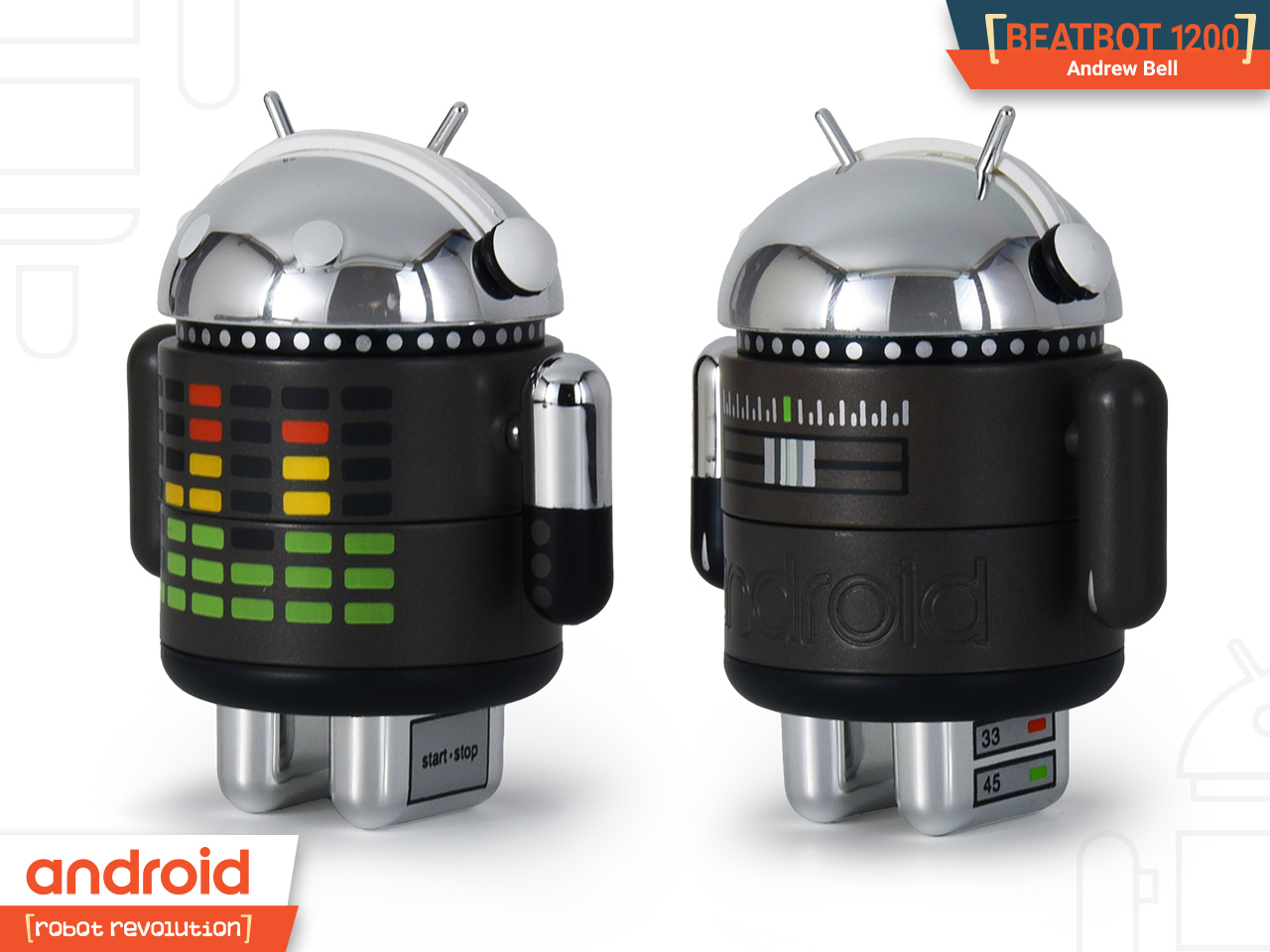 Famous international DJ Andrew Bell* drops the needle on BEATBOT 1200. This design is inspired by the iconic turntable and features tiny headphones and reflective metallic finishes.
(*not an actual famous international DJ)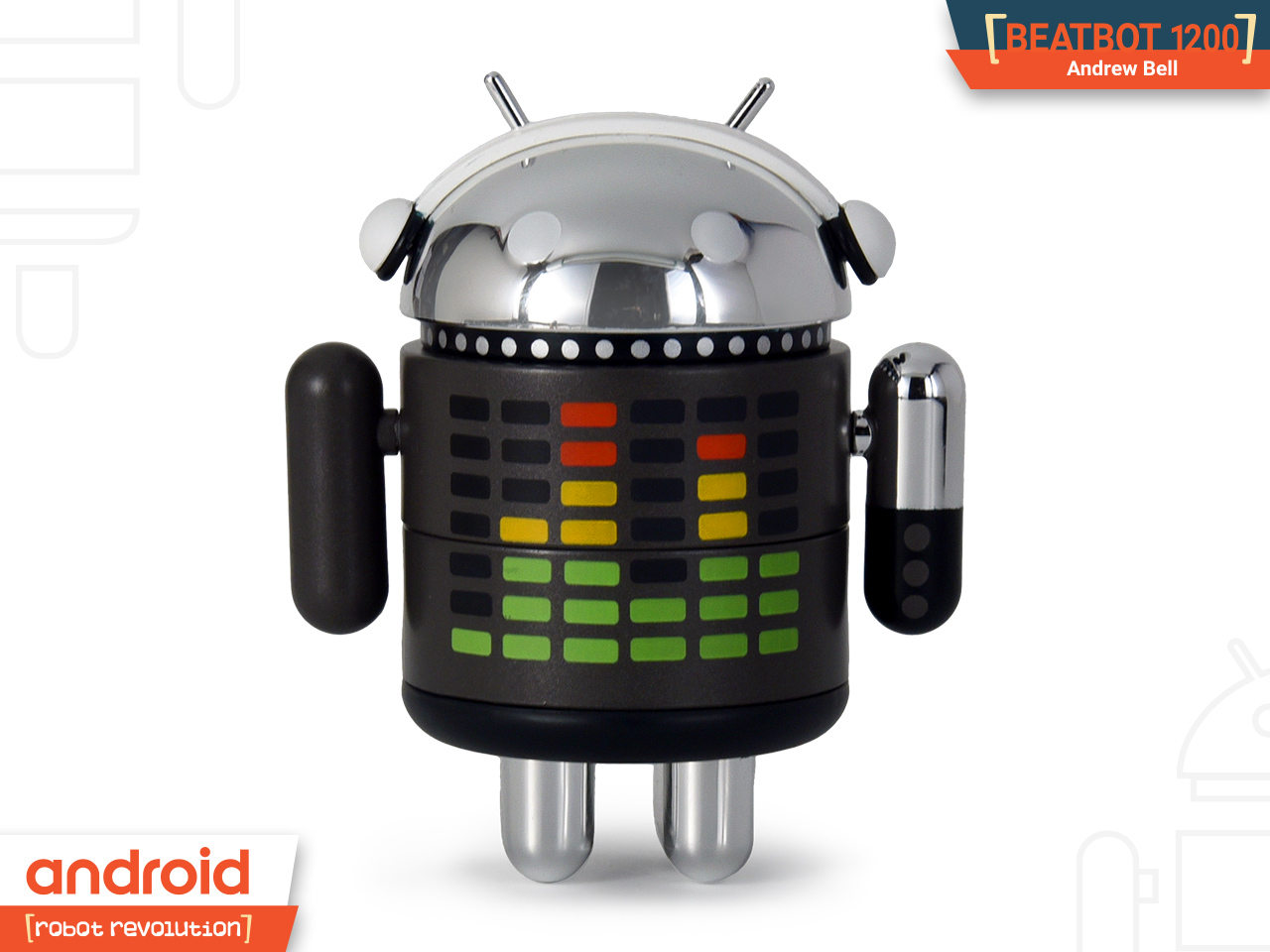 Mix it up with a 1/16 ratio!
More previews coming soon! Figures coming in May to the Dead Zebra Shop and retail partners around the world!