Beware the Ides of March: the Last Knight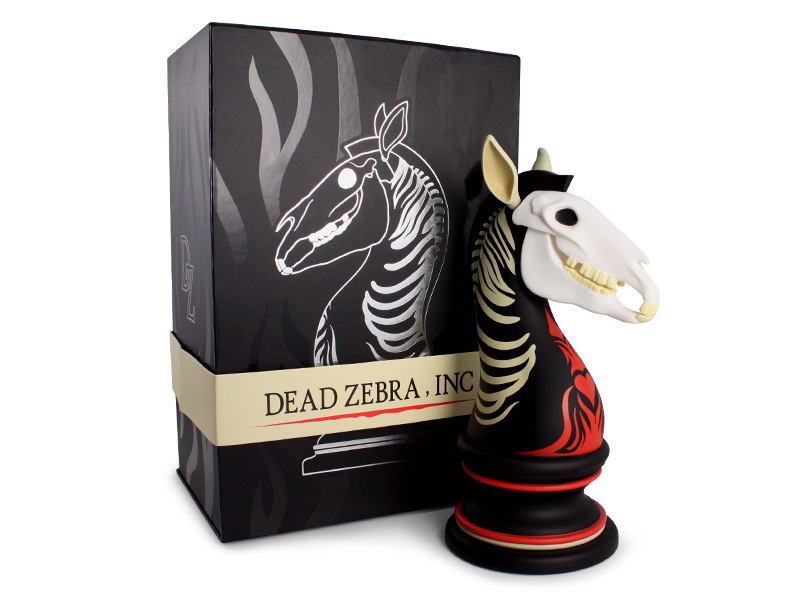 Dead Zebra, Inc has been around for over 13 years! Throughout that time we've used a variety of related graphic elements for branding such as stripes, skulls and even a full-on dead zebra. We're long overdue to put all of these elements together into one of the quality collectibles that we are known for! We're proud to announce The Last Knight! Part collectible, part sculpture, part over-sized chess piece.. part zebra, part dead!
The Last Knight is a skull-headed zebra in the format of an 8″ tall knight chess piece. Figure features an articulated jaw and ears, and high quality paint work. Each Last Knight box has an individually hand numbered band with elegant black and silver stamp artwork and a hidden magnetic clasp.
Available at the Dead Zebra Shop and select toy and specialty retailers starting March 15th, 2014 for around $65 US.
The Dead Zebra Edition in our traditional color scheme is an edition of 500pcs. Designed by Andrew Bell, produced by Dyzplastic, digital sculpting by Scott Wetterschneider!