Misfortune Cat A/P Edition Release!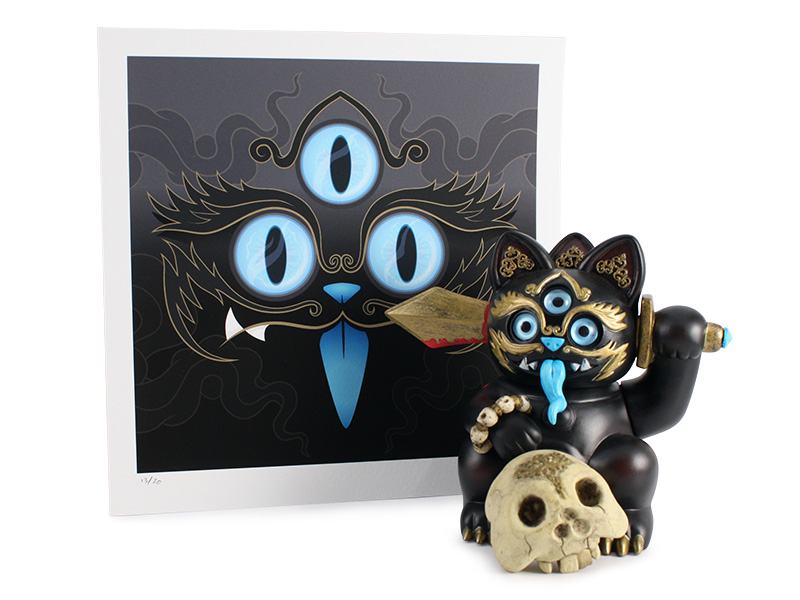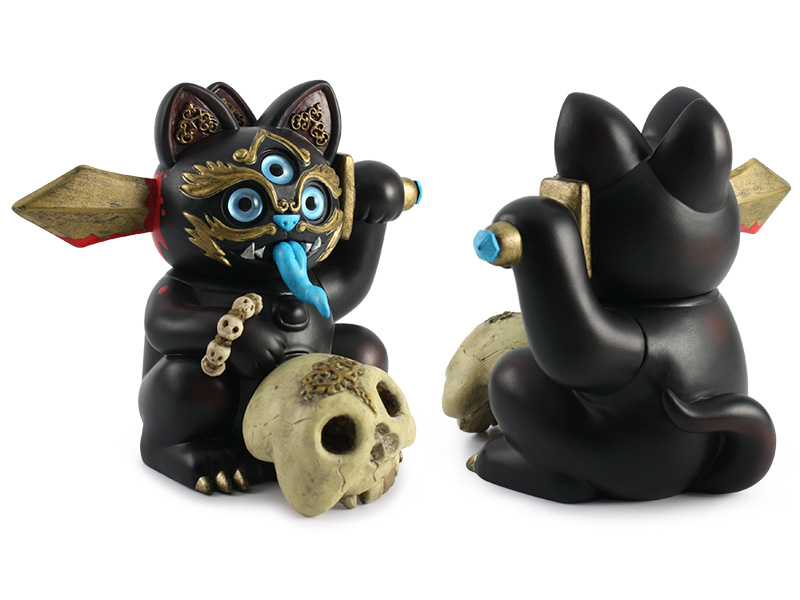 My customized Artist Proof editions of the AB x Playge Misfortune Cat mini will be going on sale in the Dead Zebra shop this Thursday at 11AM EST. Each cat features a hand painted blue tongue, nose and sword end, with 3 new metallic blue glass eyes, and the skull has a gold tooth to boot. Signed and numbered on the underside, and includes a matching 7″ signed and numbered print on velvet finish cotton rag paper.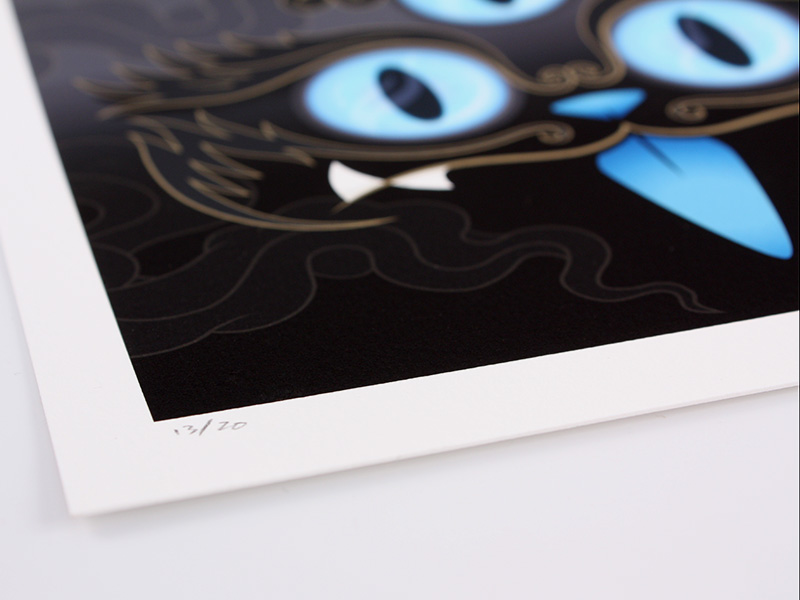 This guy will retail for $99 and only 20 are available so Limited Edition release rules apply! 1 per household, specific number requests not guaranteed, credit card payments only, does not include regular edition figure.