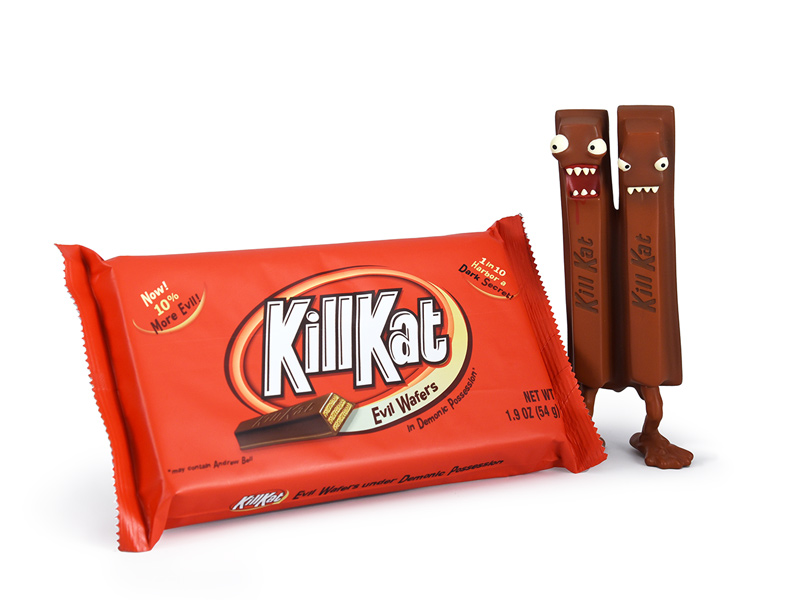 Are sugary treats killing us? Kill Kat is certainly trying! These evil wafers are determined to cause some damage. Andrew Bell's original sculpture is back in vinyl figure form! This sweet and psycho conjoined candy stands 6" tall and comes in a candy wrapper style package.
Kill Kat: Milk Chocolate
Evil Wafers in Demonic Possession. 1 in 10 harbor a dark secret… a "dark chocolate" chase edition with glow in the dark eyes!

YEAR
2017
SIZE
6″ tall
MEDIUM
Vinyl