Jason Limon x Dyzplastic
Dropping adorable stink bombs, available now via the Dead Zebra Shop!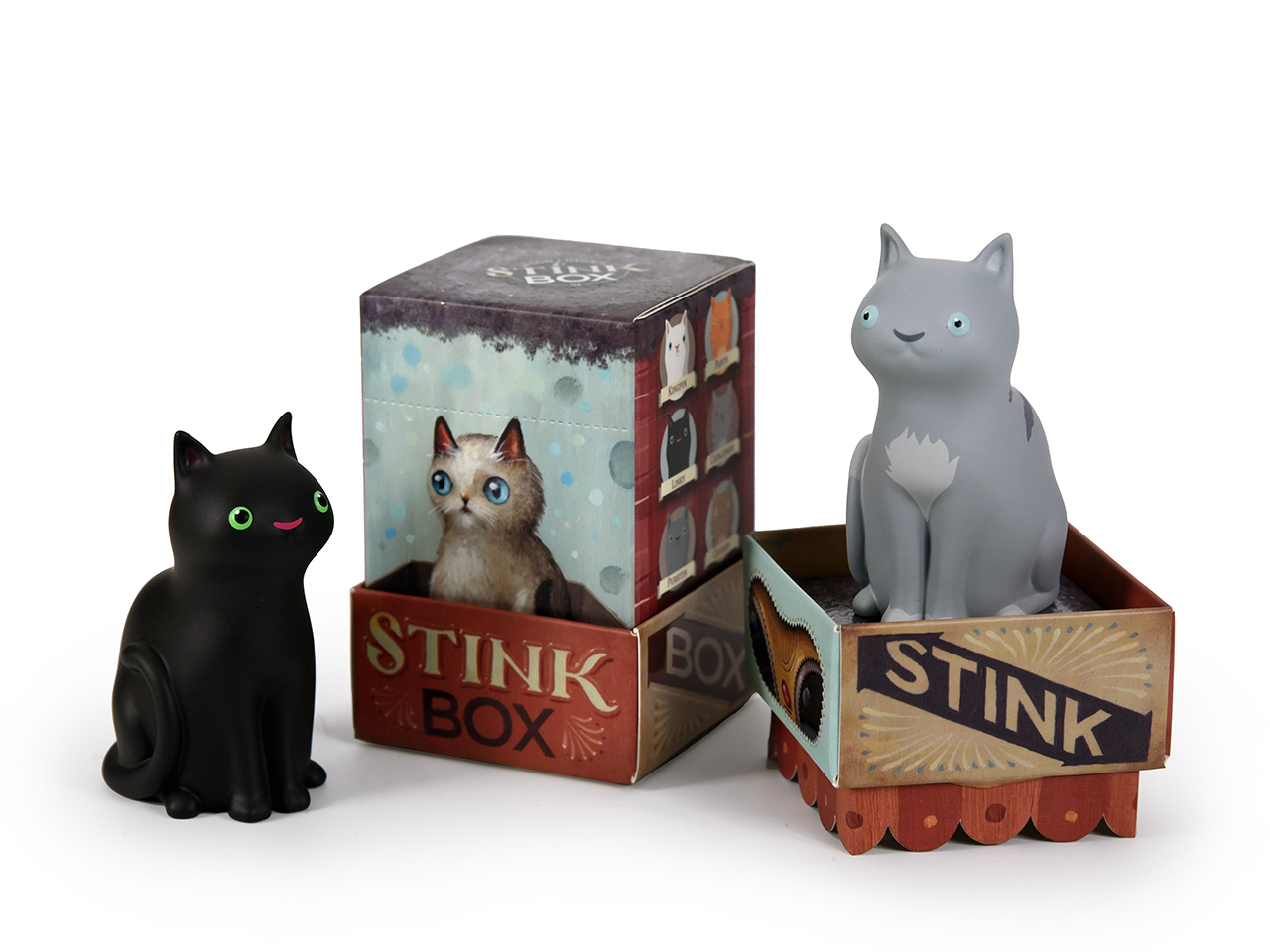 Inspired by and featuring artwork from Jason Limon, this whimsical blind box mini series features a total of 16 different possible feline friends. Many are named after some special cats in our own lives, but feel free to call them by whatever name you want.. they're cats, they won't answer either way.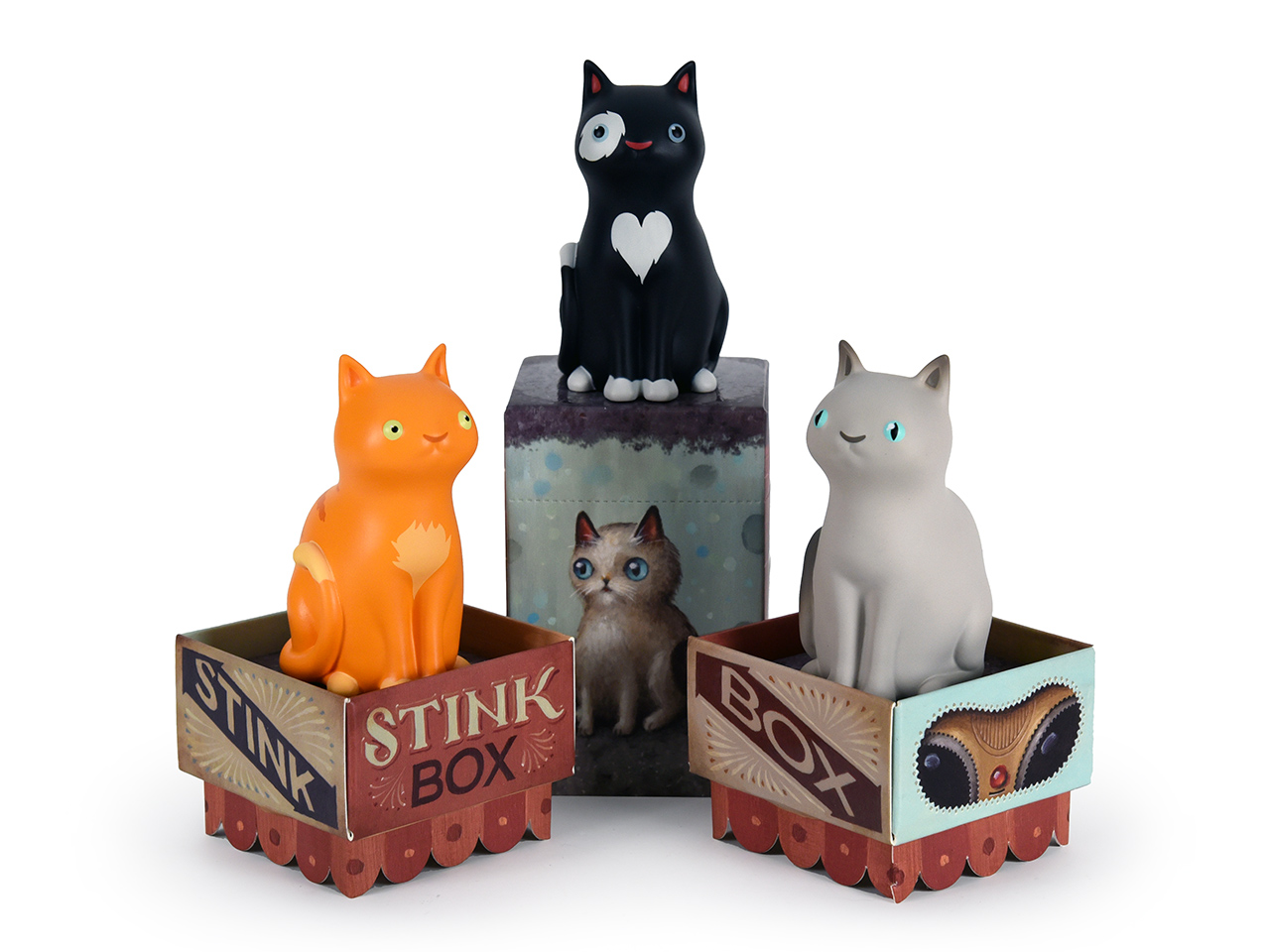 Stink box features a fun box design, where the packaging itself becomes part of the display for the figure. Separate the top, insert into box, attach fringe, add cat, and enjoy your own special Stink Box
Pick up a Purrtin the Russian Blue, or the inky black Linky, Catacombs the crazy, Kingpin the former mafia cat.. they're all waiting to come into your home and poop into your boxes.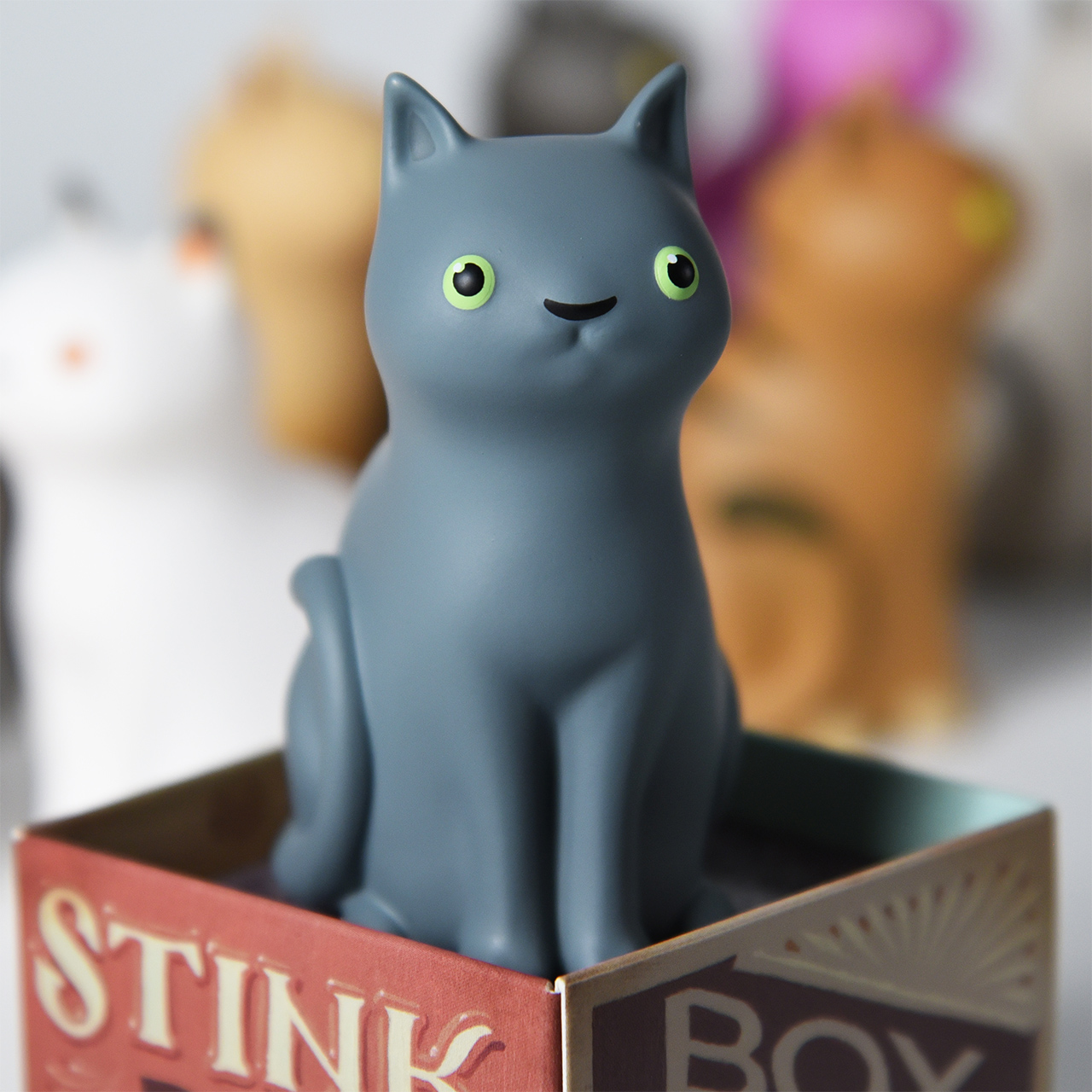 Dropping adorable stink bombs on retailers now!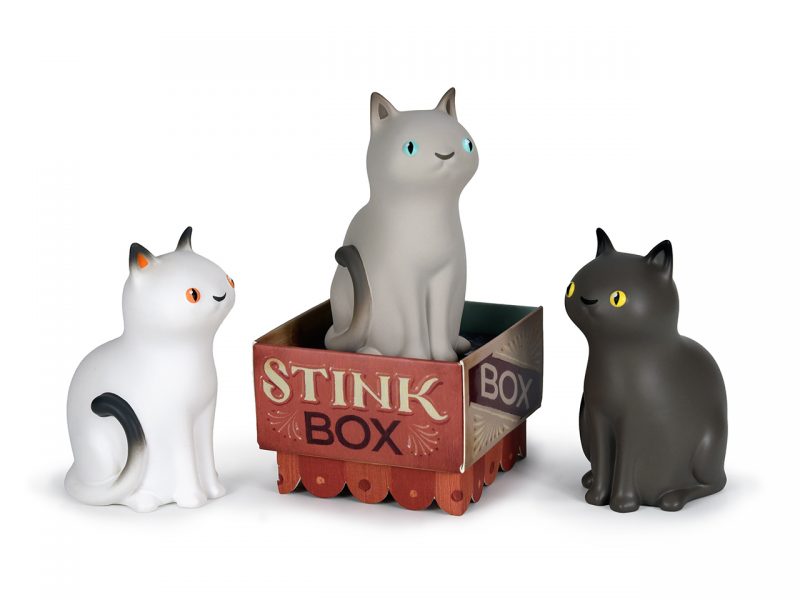 Secret Cats!