Android Special Edition : Big Android BBQ Blue
I
t's been a busy month for Android and mini collectible fans as many of you rip into your S3 cases! The fun continues with the
Big Android BBQ
taking place in Dallas, Texas next week!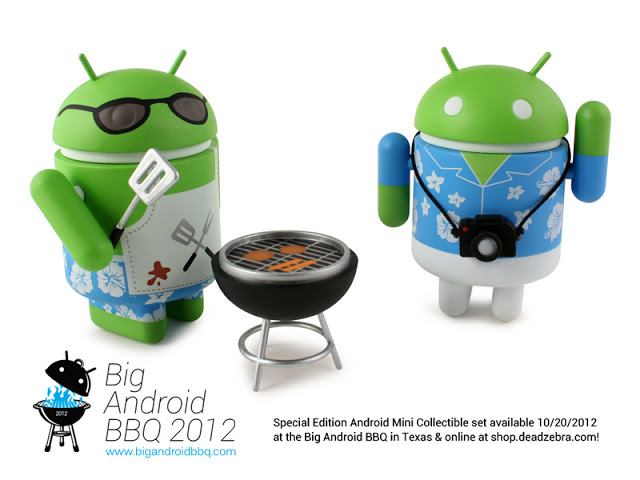 This was originally slated for a late summer release for people who couldn't grab 
the red SDCC edition
but when we confirmed that we could make it to this year's
Big Android BBQ
this year we knew it would be a perfect release to have there!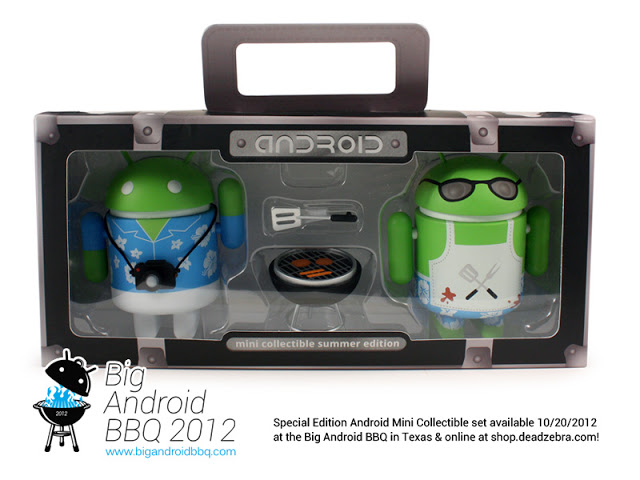 The Androids comes together in a case style window box ready to enjoy the day with camera, spatula and bbq accessories.
They'll be available for $20/set in person throughout the BBQ weekend, late-registration tickets are still available! For those of you who sadly can't make it, we'll have them up online in the Dead Zebra Shop on the 20th at 11am EDT, get your appetite ready!