Remix, Reimagine, Rebuild! Introducing Android mini collectibles Robot Revolution series! The all new series features artwork from Google, Andrew Bell, Chuckboy, Patricio Oliver, Loulou & Tummie, Kong Andri and Scott Tolleson
We'll be previewing some of the 15 unique new designs (and 2 variants) here every few days leading up to the May release.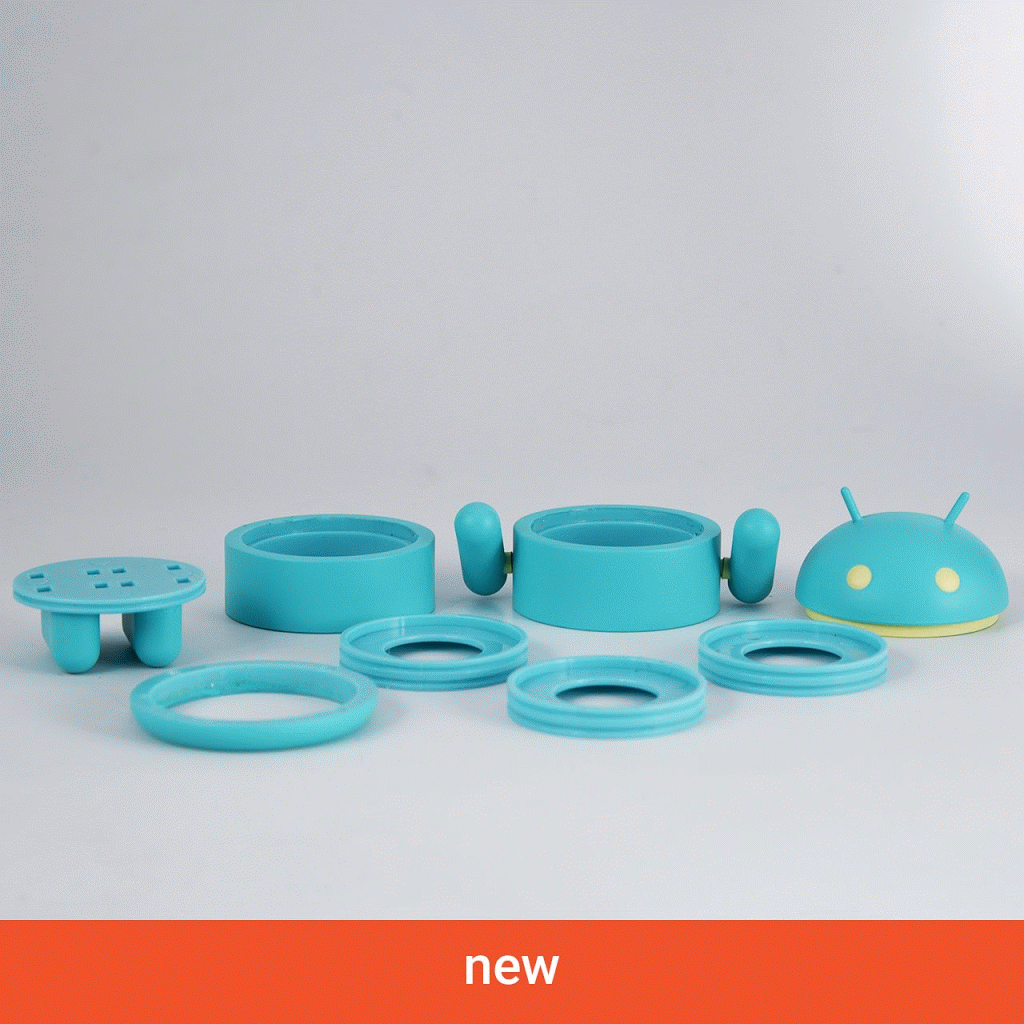 Android the OS has always been about customization, openness and flexibility. Over the last 9 years we have taken inspiration from that approach, creating hundreds of designs from the base Android collectible form. We even toyed with the idea swappable parts in the past, but these were always limited to smaller special projects.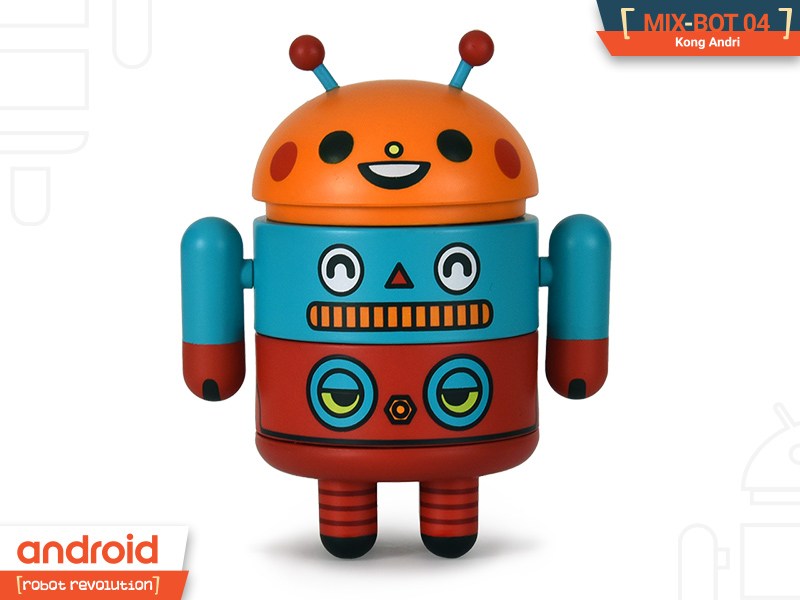 When prepping for a robot-themed Series 07, veteran Android artist Kong Andri submitted several 'Mix-Bot' concepts. Inspired by his approach, we knew it was time to re-visit the idea.. and to get some artists on board!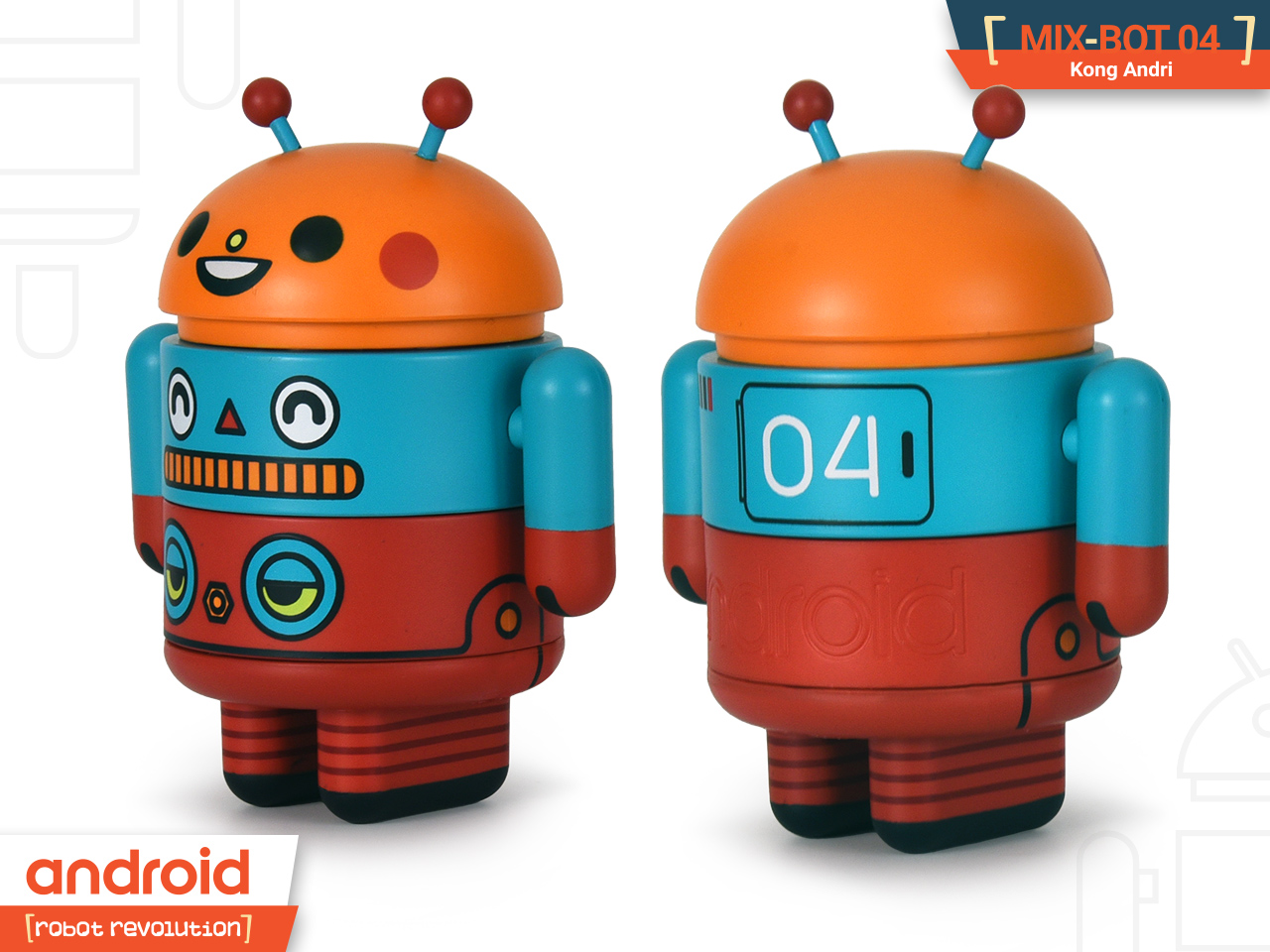 "Mix-Bot 04" is a colorful robot full of fun faces in a 1/16 ratio.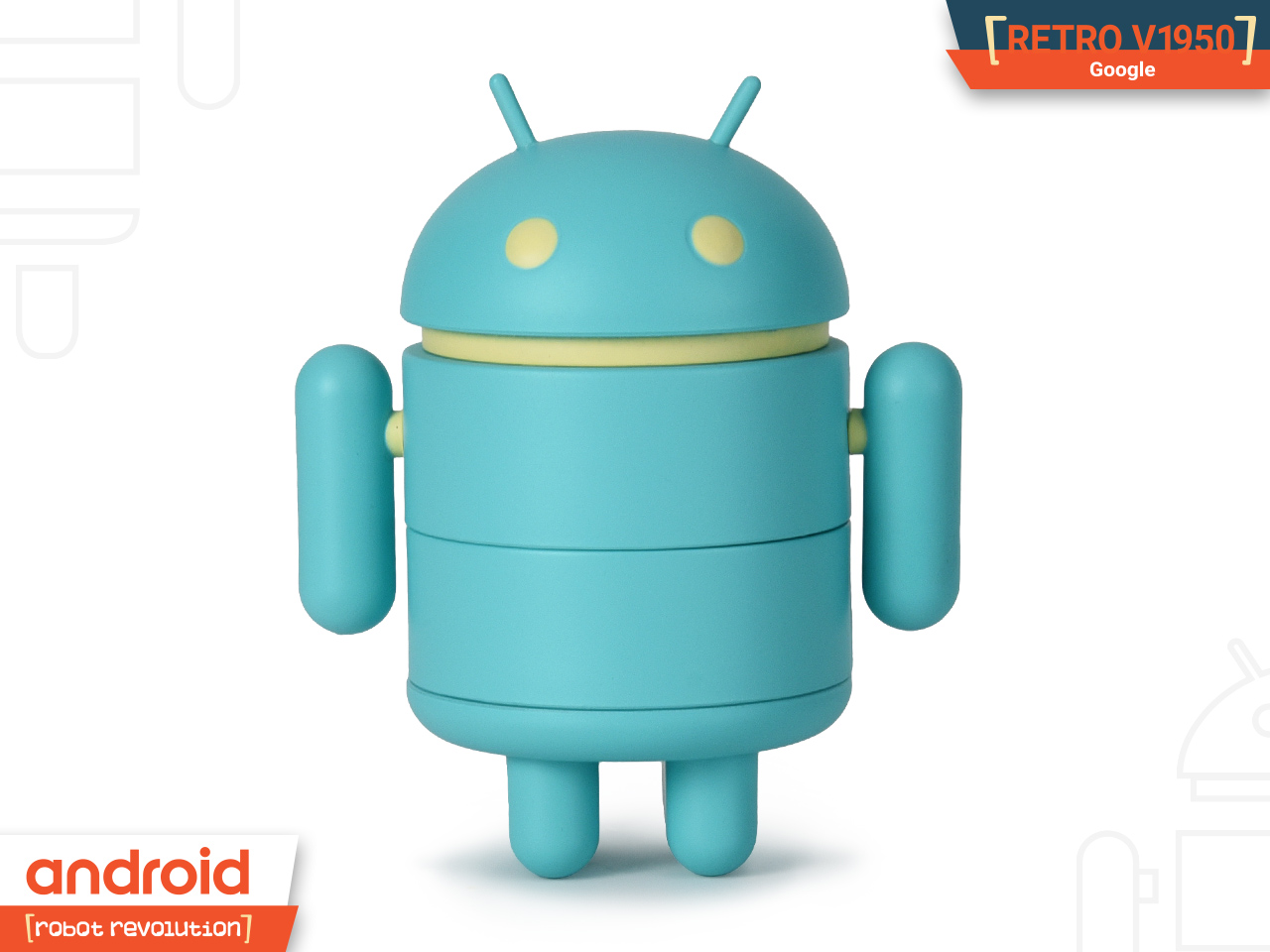 "Retro V1950" keeps it simple but classic in 50's era teal / seafoam.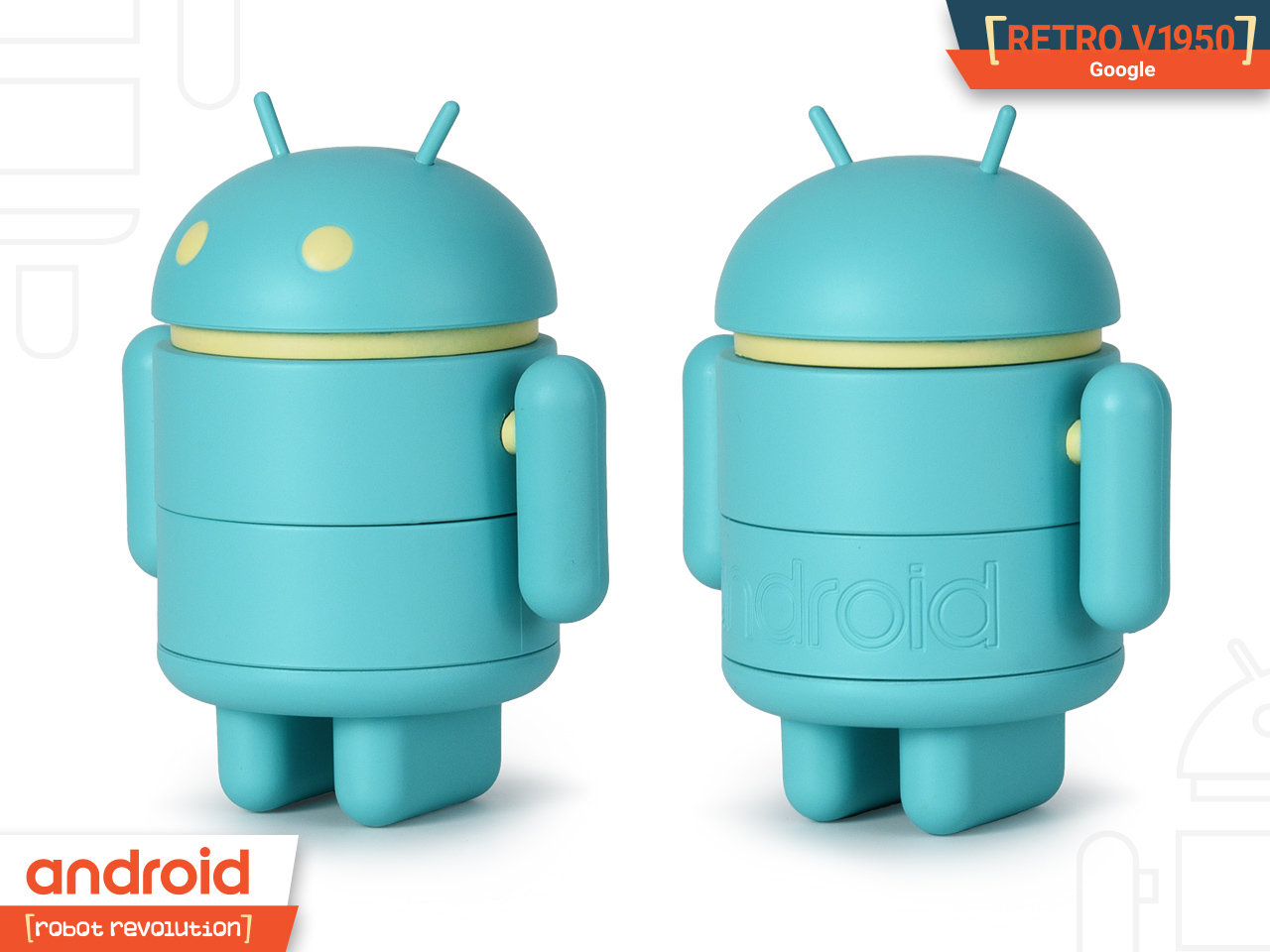 This Google created edition also has a 1/16 ratio.
More previews coming soon! Figures coming in May to the Dead Zebra Shop and retail partners around the world!