Catch full moon fever! 2012 Halloween Special Edition Android mini!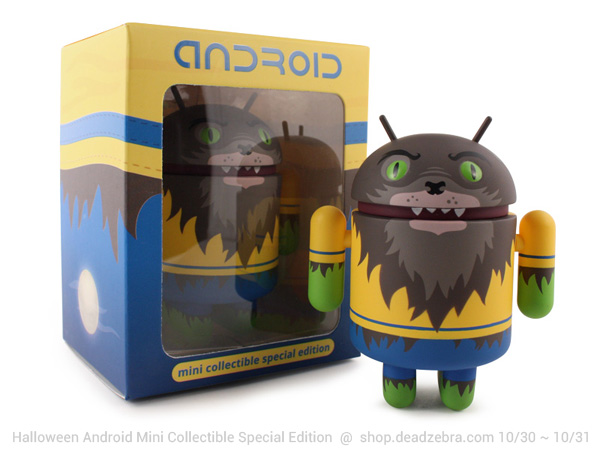 Arrroooooo! Happy Halloween everyone! It's my favorite time of year, and always a great excuse to release a fun mini special edition! I designed this guy as a tribute to a certain awkward age werewolf that many of us remember fondly.. back when vampires didn't sparkle and werewolves played basketball! The night has come and this mild mannered teenage Android has caught a bad case of full moon fever..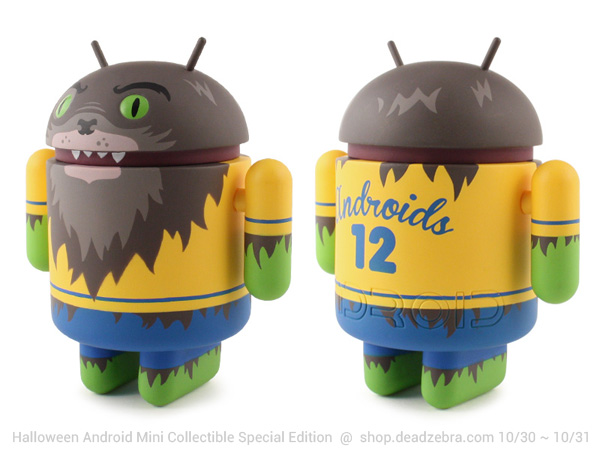 So you're not sitting around hitting F5 on your computer when you should be out having fun while dressed up as a Sexy Mudskipper we're shifting out release schedule a little bit. Werewolf will be available at the Dead Zebra Shop starting at 11PM (EDT) on Devil's Night, October 30th and again on Halloween morning October 31st at 11AM (EDT) and again on November 5th at 11PM (EST)!
Bonus! Click and drag on the image below to see a 360 view (requires javascript). Not working in your browser? Try this direct link.