Meet the Androids: Series 04 Preview (pt5)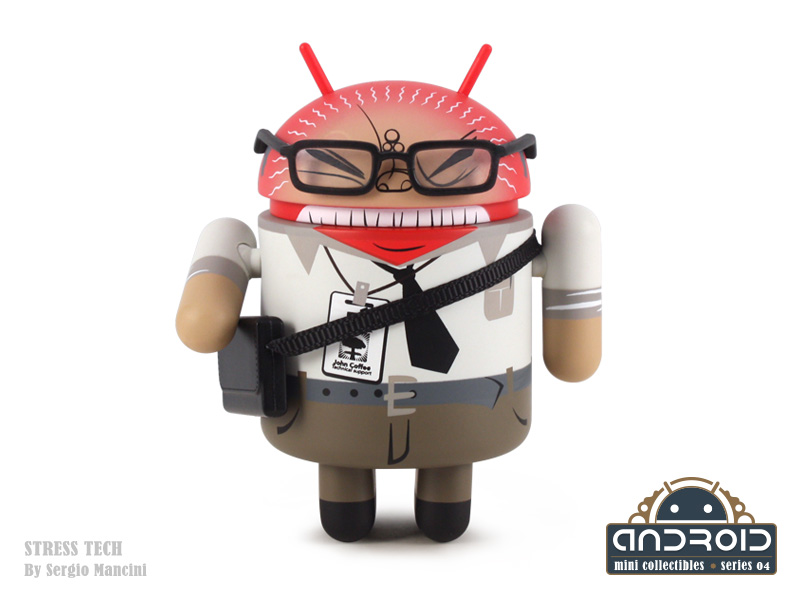 We're mixing up the preview today and tomorrow with one Android mini and one new Android Foundry product… today's feature is frustration! Introducing "Stress Tech" by artist Sergio Mancini. John Coffee is the sole technical support officer at StressTech, Inc. Needless to say, his job has him a bit on edge. Turn it off and on again before you even think about calling him, 1/16 ratio.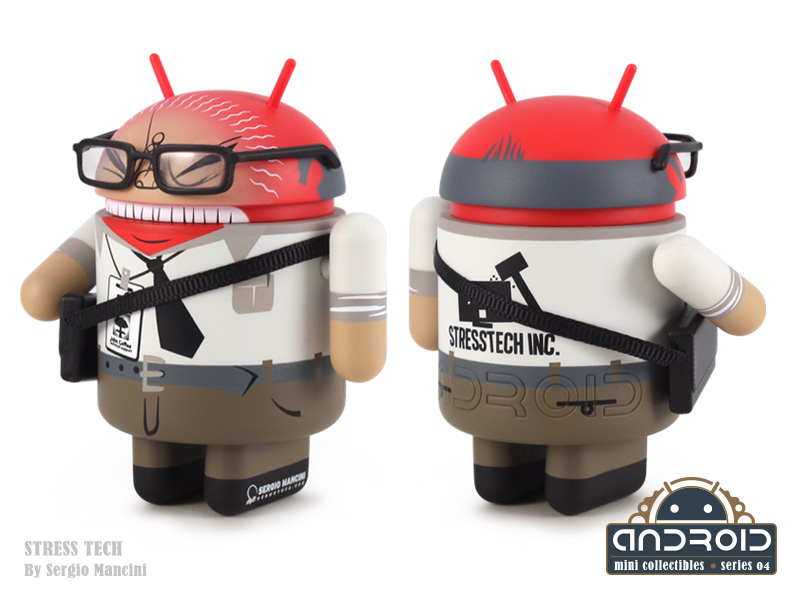 We're pairing up the preview with a sneak peek at a new shirt from Android Foundry! This guy is certainly not so happy about his situation either.. I mean come on, it wasn't even raining when he left the house!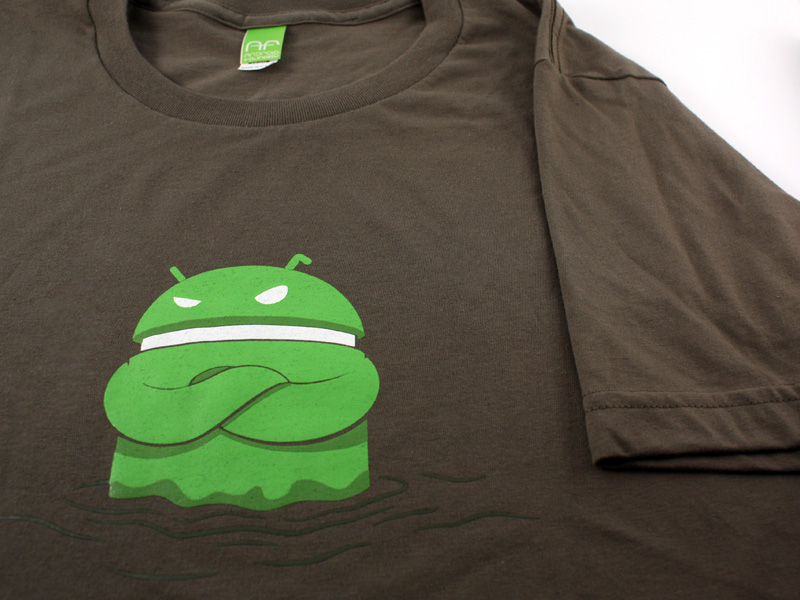 I'm not sure how he got into this situation, but he's making the best worst of it. 4-color screenprint on a "lieutenant green" shirt. Limited quantities in both regular cut and women's style.