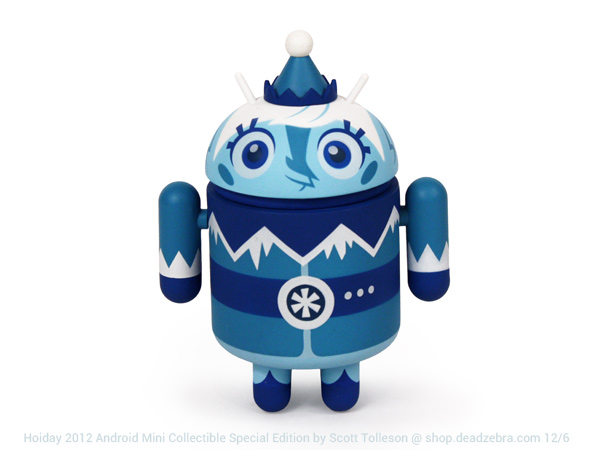 Look up! It's a bird, it's a plane, it's ..suddenly really cold and snowing. Must be Frankie Frost flaunting his frozen flakes in your face! Seasoned Android artist Scott Tolleson brings us this cool new holiday special edition modeled after the classic stop motion characters of yesteryear.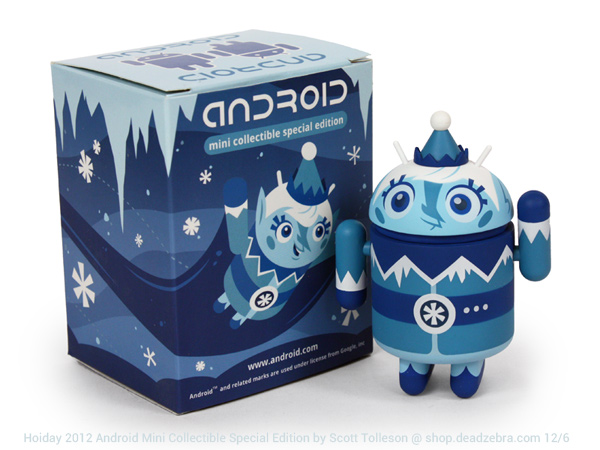 Frankie starts flying next week from the Dead Zebra Shop starting at 11AM (EST) on Thursday, December 6th and again that evening at 11PM (EST) for $10. Limit is two per customer so you can keep one and gift another!
Shipping out starts December 10th, non-US customers who want to guarantee holiday arrival should select Priority Mail International shipping method, as First Class International can take 2-5+ weeks to arrive.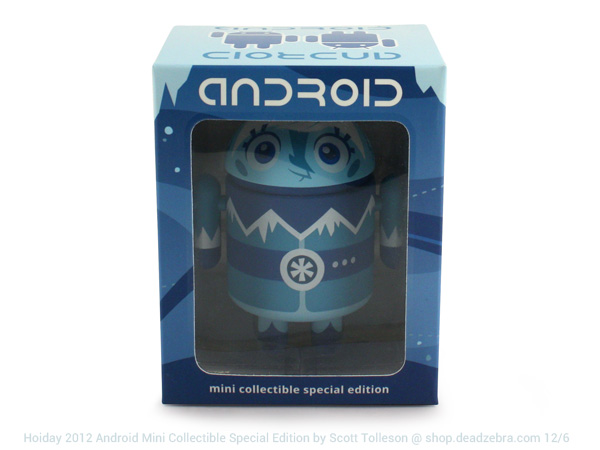 Bonus! Click and drag on the image below to see a 360 view (requires javascript). Not working in your browser? Try this direct link.