Android mini collectibles – Series 03 update!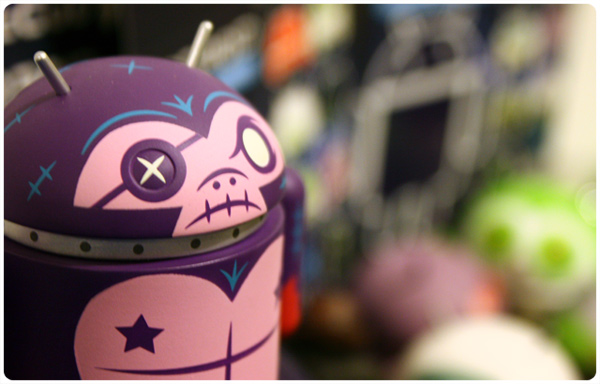 Series 03 "Escape Ape" design by Kronk
Wow it's been a few months since I posted here! It doesn't feel like it, because we've been hard at work behind the scenes since last year on the next designer series of Android mini collectibles! Originally we were aiming for a Q2 release, which would be before the end of this month…
The good news is that they're better than ever, almost ready, and they look great! The bad news is that the improvements we've made equaled slightly longer prototyping manufacturing time. Despite things being pushed back a bit, I think everyone will be pleased with the results. We hope to have them all on a big ole boat by the end of the month and in your hands starting late July.
We'll also have some more awesome Android news for you next week, so check back!
SDCC2012