Meet the Androids: Series 03 Preview (pt2)
This is what happens when you test cosmetics on live animals.. escaped killer apes with blood on their hands. You've been warned!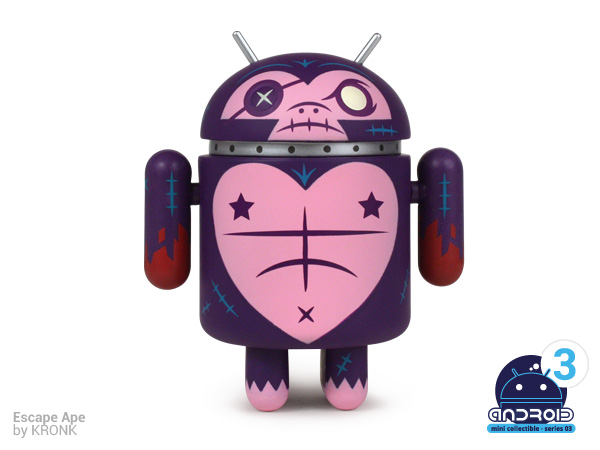 Escape Ape is one of two killer Series 03 designs by South African artist and toy designer KRONK. This one has a 1/16 ratio, the other one.. well, that'll be a bit harder to find.
Bonus! Click and drag on the image below to see a 360 view (requires javascript). Not working in your browser? Try this direct link. iframes/javascript must be enabled to view this content.