It's that time of year again! Comic Con time! Be sure to stop by Dumbrella, booth #1335 to check out the goodies from me and my pals!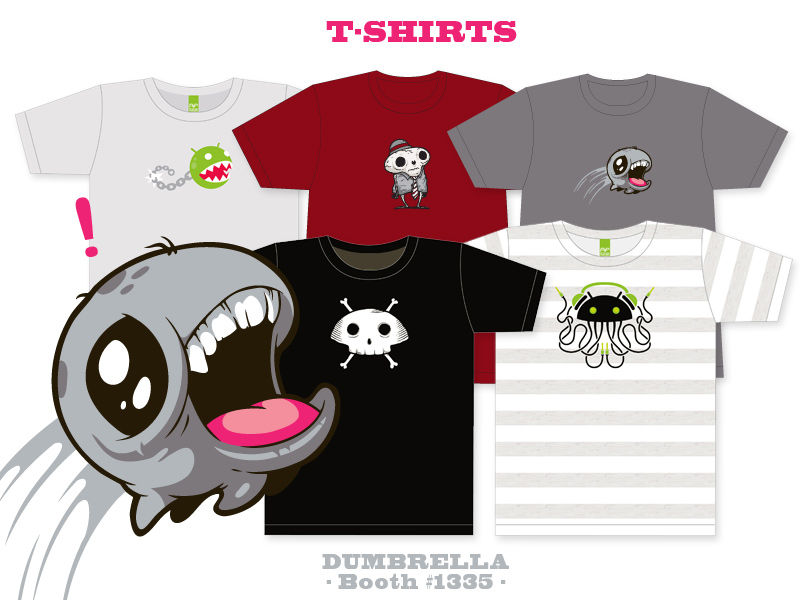 New shirts including Android Jolly Roger, JellyPhones and a creature we've lovingly dubbed Snot Rocket here in the studio.
I'll be debuting the "Clear Envy" edition Dealmaker sofubi and the blue edition of Can of Worms! Also a few squishy items, and a selection of Android goodies including the new Rainbow sets, Big Box edition, Lucky Cats and more!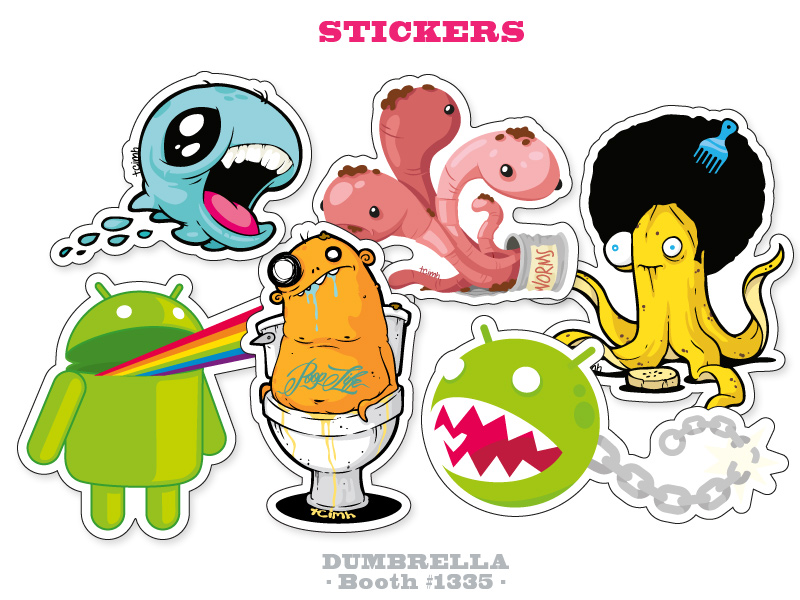 I've got a bunch of new high quality die cut silkscreen stickers ready for you to vandalize decorate with!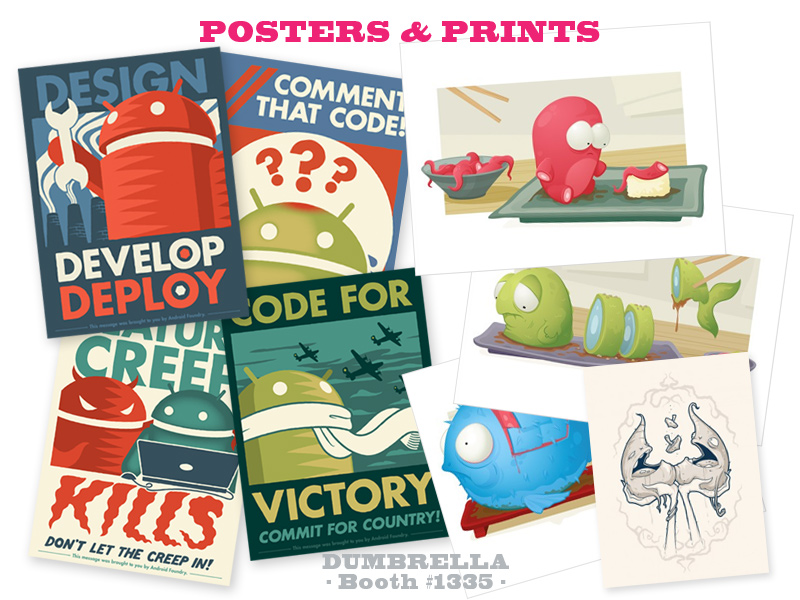 A few of the new Android Foundry Progress Administration developer propaganda posters will be in the house, along with the delicious assortment of other prints including the Never Look Back series.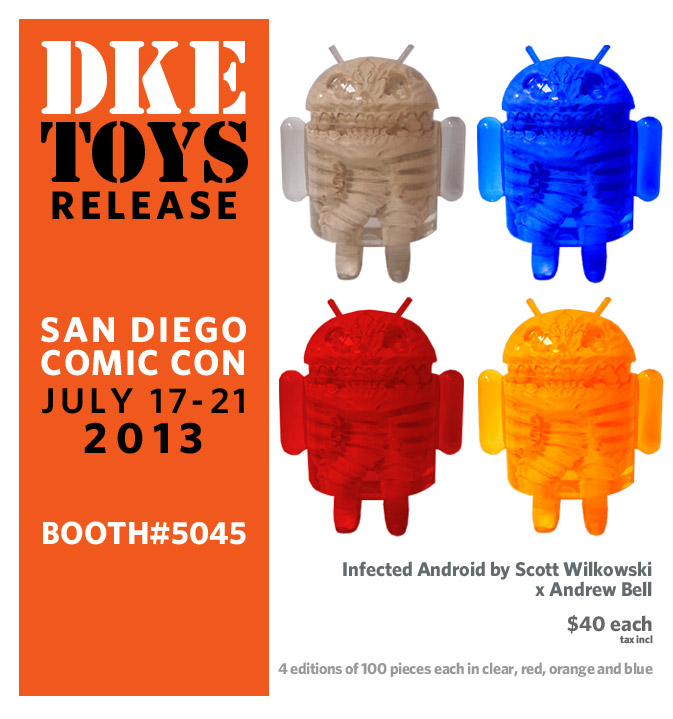 I'm also excited to show off the debut of a Scott Wilkowski x Android Foundry collaboration, INFECTED ANDROID. A different color clear cast resin abomination will be available at DKE Toys #5045 Thursday through Sunday!
I will be signing along with Scott at 12 noon on Saturday, July 20th at DKE.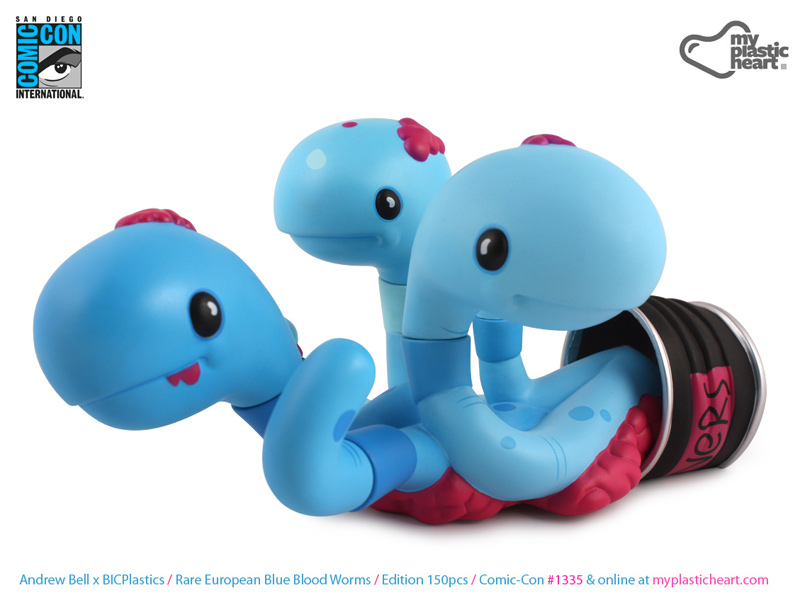 Debuting at the show is the BICPlastics produced Can Of Worms in the "Rare European Blue Blood" edition, limited to only 150 sets. These will be available at #1335 when the show opens, but for those of you who can't attend (that's probably a lot of you!) Myplasticheart will make some available online! Grab a set of wiley wine drinking worms starting at 12 EST on Thursday July 18th for $55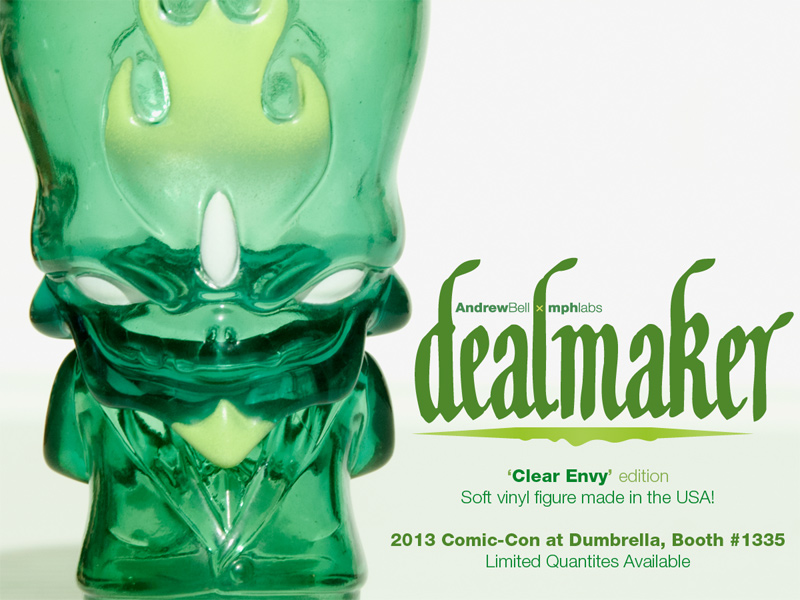 Finally a brand new edition of the Dealmaker sofubi style vinyl figure made entirely in the USA. The transluscent green "Clear Envy" edition comes bagged and carded. Limited quantites available daily at #1335, $35 each.