Take a deep sniff… ahhh.. you smell that? Must be summer convention season! That means once again I'll be back in San Diego from July 18-23rd at the Comic Con International with my dumb-bud R. Stevens at "Dumbrella", booth #1335. Here's a peek at some of the items I'll have on hand!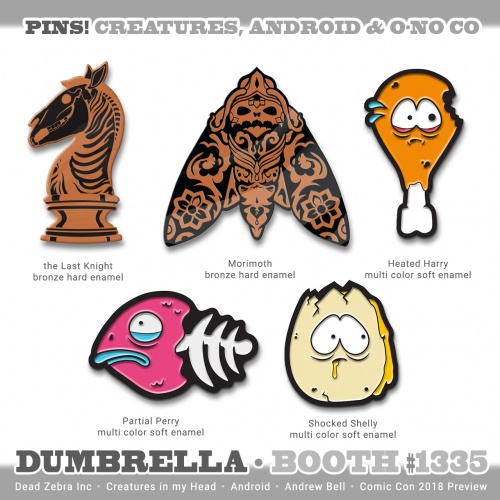 Classic Last Knight and Morimoth enamel pins are back in a beautiful metallic bronze finish, plus some tasty new pins from the O-No Food Company featuring characters from the Single Servings crew! Available for $10 each.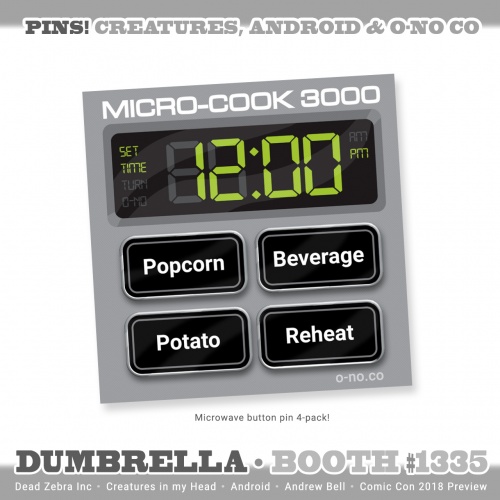 Speaking of tasty, I also put together this exciting 4-pack of "microwave button" pins! You didn't know how empty your life was until just now! Reheat your passion for convenient cooking for only $10 – 4 pins for the price of one!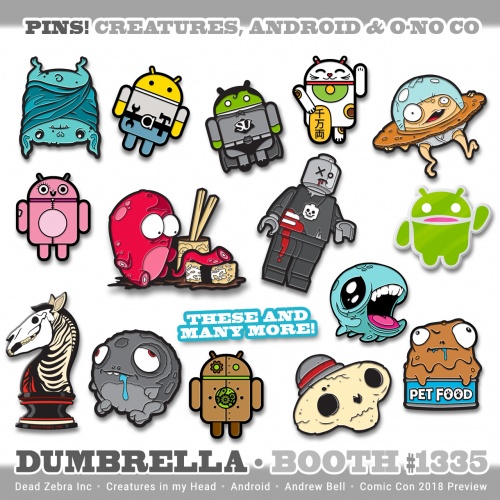 All those and a whole bunch of others are ready to poke holes in your belongings!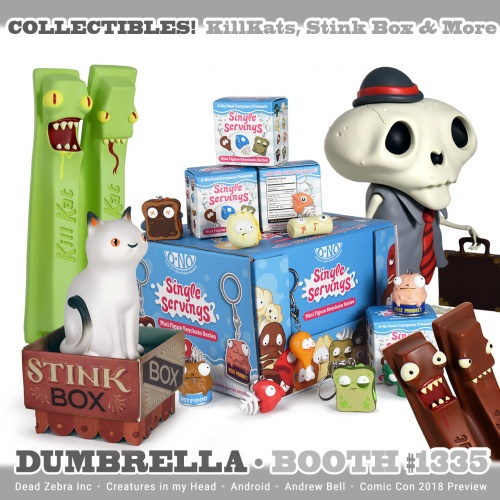 Collectibles! Limited quantities of the Matcha Green Tea edition Kill Kat will be available ($45), along with some regular Chocolate editions ($40). Plus  Single Servings, Jason Limon's Stink Box cats, Karoshi San and more!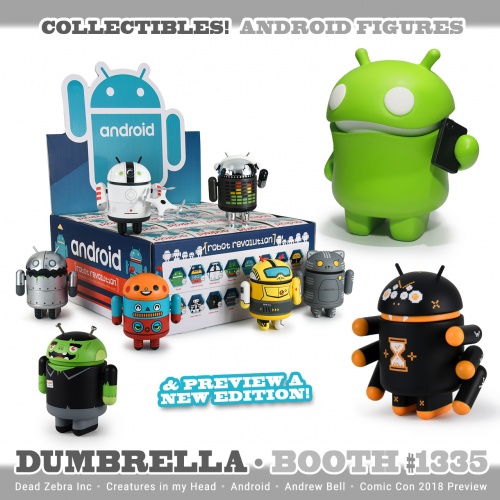 Android Robot Revolution makes its Comic Con debut, stop by the booth and remix some robots! We'll also have a few special editions on hand as well as our 4″ Andy figures for $12!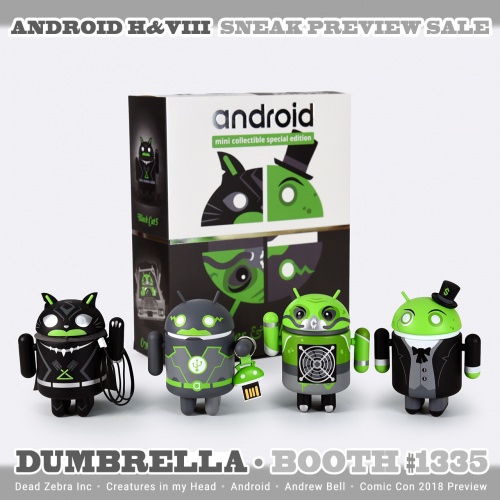 We'll have a special sneak preview sale of the new Heroes & Villains III series, featuring Black Cat 5, the Flash Drive, Crypto Joe and the Ransom Mayor! Quantities are very limited at the convention, but they will be coming later this summer to the Dead Zebra Shop! Special preview price of $45/set.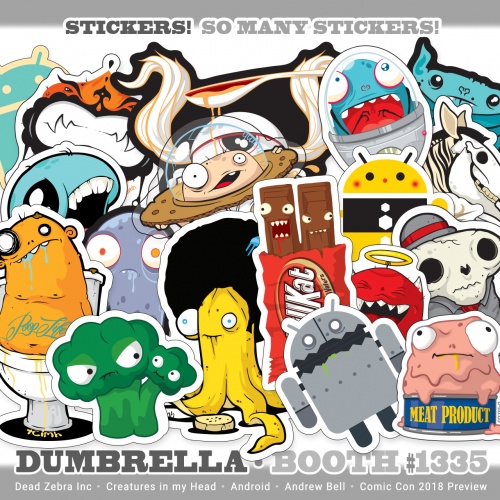 Stickies! All the stickies! Lots of high quality full color die cut silkscreen stickers for only $1 each!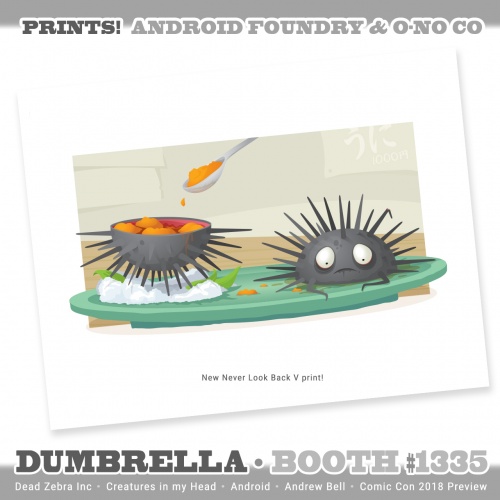 O-No Uni! The "Never Look Back" print series continues with the 5th installment, some unfortunate uni. The print is making it's debut at the convention and available online shortly after! $10 each (or save with sets!).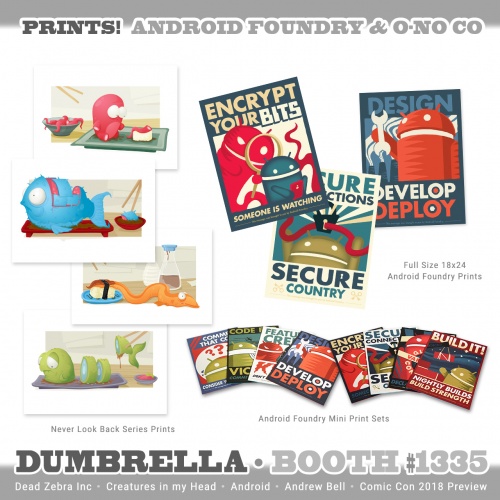 We'll also have some Android Propaganda posters in full 18″x24″ size for $15 and below, or in cubicle friendly 5″x7″ sets of 4 for $20, and a few letterpress Creatures prints for $30.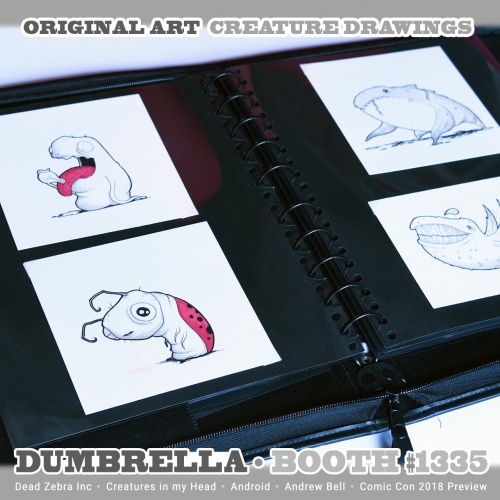 I'll have a selection of original Creatures ink and pigment drawings available for $100 each. Don't see it on the table? Just ask!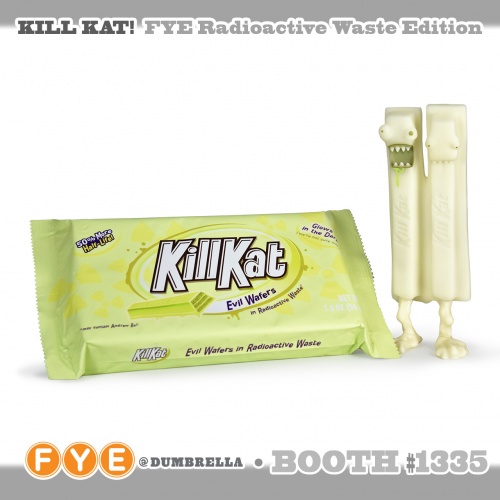 This year our booth-buddies are FYE who will be featuring an assorted selection of their own fun items, including this new exclusive glow-in-the-dark "Radioactive Waste" edition Kill Kat for $40! Can't make it to SDCC? A few are available for pre-order from the FYE website (US only I'm afraid!)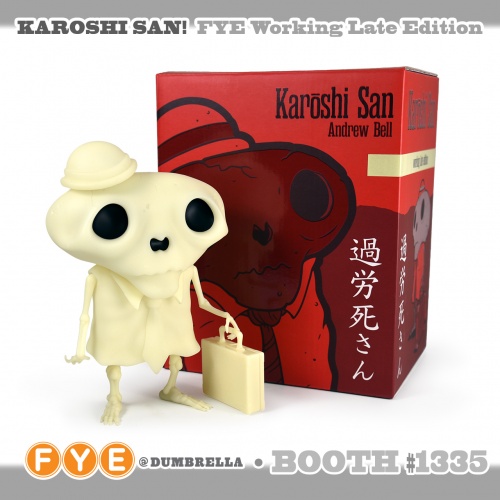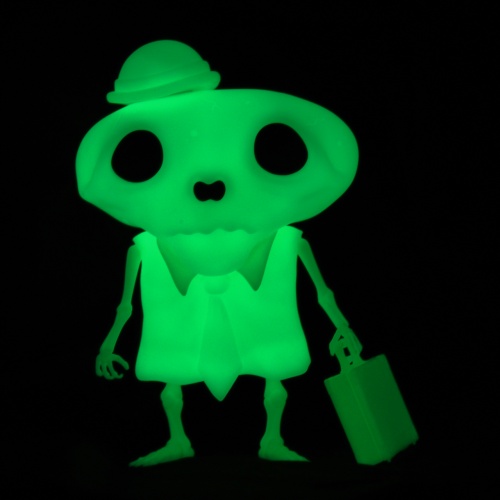 As if that weren't enough evil glowing for one convention, FYE will also be presenting the new glow-in-the-dark "Working Late" edition Karoshi San figure! Limited to only 100 pieces!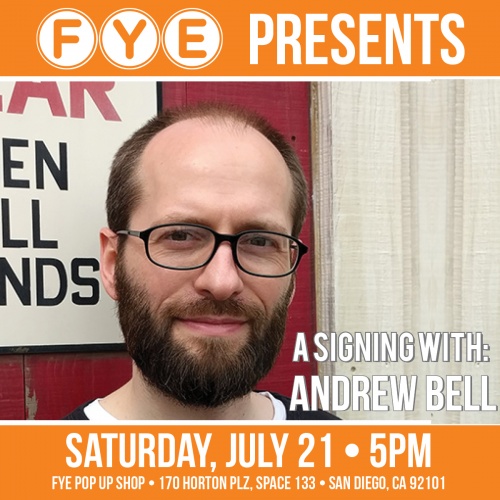 In addition to Convention Center duties, I'll be doing a signing at the FYE pop-up shop in Horton Plaza on Saturday evening! Come by from 5-6pm to say hi, get things signed, and check out an extended selection of FYE goodies! It's just a few minutes walk from the convention center.
Looking forward to seeing some of you (un)lucky folks in San Diego!