Designer Con 2013!
Hello everyone! I'm happy to announce that I'll be attending Designer Con 2013, this weekend November 9th and 10th in Pasadena, CA. It has been a bit of a last-minute decision as I worked out some scheduling details, but mister Gary Ham has graciously agreed to share his space with me! We'll be at booth #703.
In addition to (hopefully) a new item or two, I'll be reaching into the archives..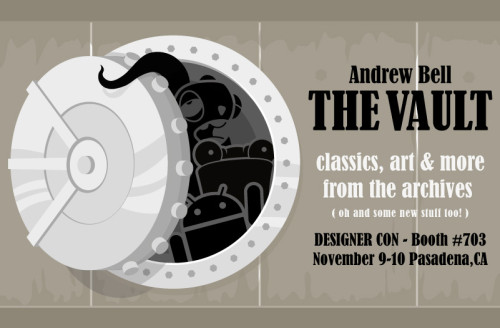 Come on by for some items from the recent and not-so-recent past. Includes some classic holiday Androids, hard to find ZLIKS, original artwork, sculptures and more.
Hope to see some of you there.