Here's a quick rundown of some goodies I'll have at Designer Con this weekend in Pasadena, CA at booth #703!
First up is a brand new edition of the locally made sofubi-style Dealmaker! The "blueblood" edition features a light blue vinyl base with magenta and black paints. Comes header card / bagged for $35/pc.
UPDATE 11/8:
Unfortunately these guys were too awesome for the US Customs office to handle in a timely manner and it looks like they won't be making it to the convention center in time for the show. My apologies! Still plenty of goodies to be had, so come on by anyway and be bummed with me.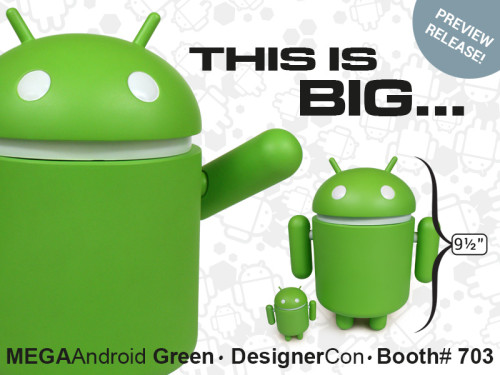 Ohh and what's this? Something BIG? Oh yes.. While we wait for Android Series 04 to chug across the ocean, I'll be air dropping a handful of these mega monsters on to the west coast in a special preview release.
Standing at almost 10″ tall, these vinyl colossi feature posable ball joint arms and movable,and removable heads! A special internal dual wall liner is large enough to hold a can of tasty beverage, and keep it cool too! Available for $70.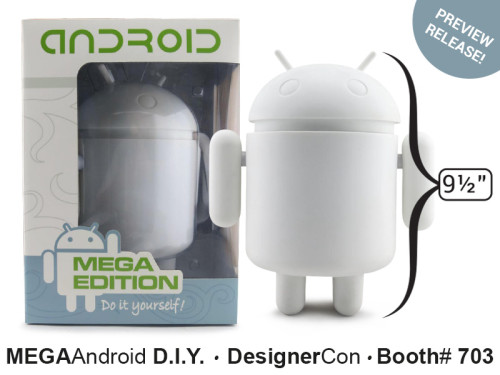 ..and I didn't forget about the DIYers out there! We'll also have a handful of these giant blanks ready for some amazing (huge) customs! Available for $65.
These will be available for general sale via the Dead Zebra Shop and other Android figure retailers towards the end of the year.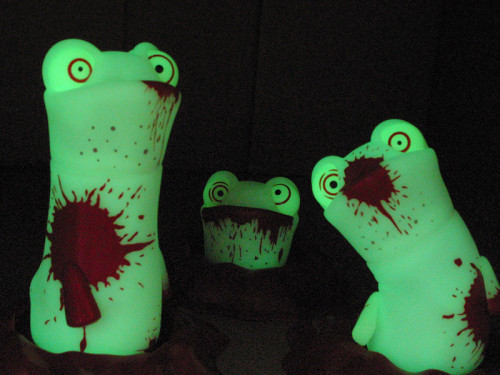 Additionally I'm reaching in to the vault to bring a few gems from the past including a Groob, a few ZLIKS (including Die in the Dark GID!), and a bunch of older special edition Androids no longer available for general sale!
I'll also have a few original drawings (framed and unframed) and a sculpture or two!
Looking forward to seeing some of you there!