We've opened a real can of worms together with Hong Kong based BIC Plastics!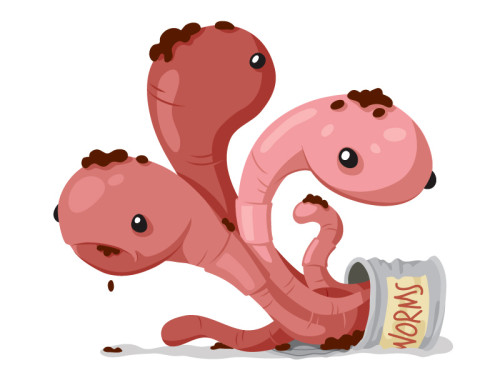 Grade A fancy Worms, now (mostly) in a can! Ideal for fishing, composting, bird feeding or displaying on your shelf. Bored with the everyday? Need a little excitement in your life? Like to cause trouble? Open a "Can of Worms" today!
The vinyl figure is based off of the original 2007 illustration. Produced by BIC Plastics, the set features articulated heads, tails and an optional can accessory. 8½" x 6″ x 4½"
Can of Worms : Night Crawler
Can of Worms : Pink
YEAR
2013
EDITION
Standard
Can of Worms : Rare European Blue Blood
Special
Dead Zebra
Con &
Myplasticheart
exclusive release!
These rare worms are found primarily in the dark and damp wine cellars of southern France where they spend most of their days seeking out puddles of spilled Cabernet Sauvignon to feast on.
Can of Worms : Bloodworm
Can of Worms : Glow Worms
Can of Worms : Albino