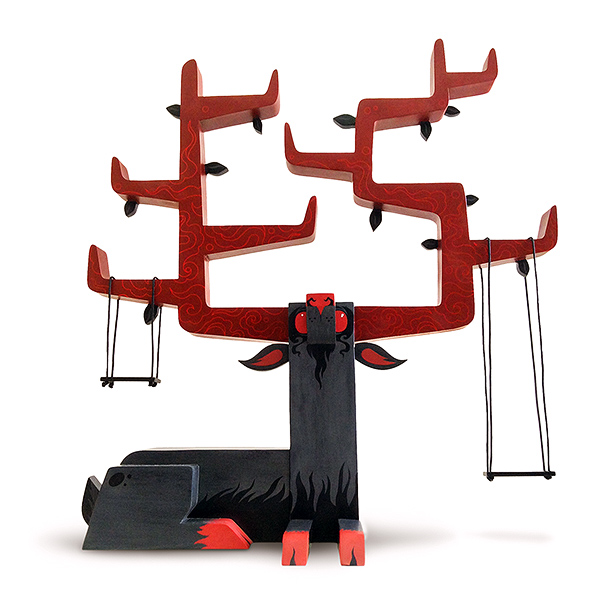 Winter Reindeer : Nightstalker Edition
We teamed up with Pobber Toys and Gary Ham to put our own spin on Gary's amazing Autumn Stag toy / sculpture / shelf / art hybrid. This 13kg resin edition mimics the wood of the original, and stands 29″ high by 27″ wide and 9.5″ deep. Beautiful on it's own or ideally suited to display a huge variety of smaller figures!
This will be a one-time limited production run, and only the pieces that are sold during this pre-order time will be made. Sales start on Halloween and go through November 30th!
Price: US$499 + S/H
Buyers can either to pay in full, or leave a non-refundable deposit of US$250 with balance payable before shipping.
Visit the Pobber shop for more information and to secure your Nightstalker!