Stop by the Dumbrella booth (#1335, 1337) at the International Comic Con this July 8th-12th for the good stuff! I'll be there along with my Dumb pals R Stevens, Jon Rosenberg and puzzle master Chris Yates!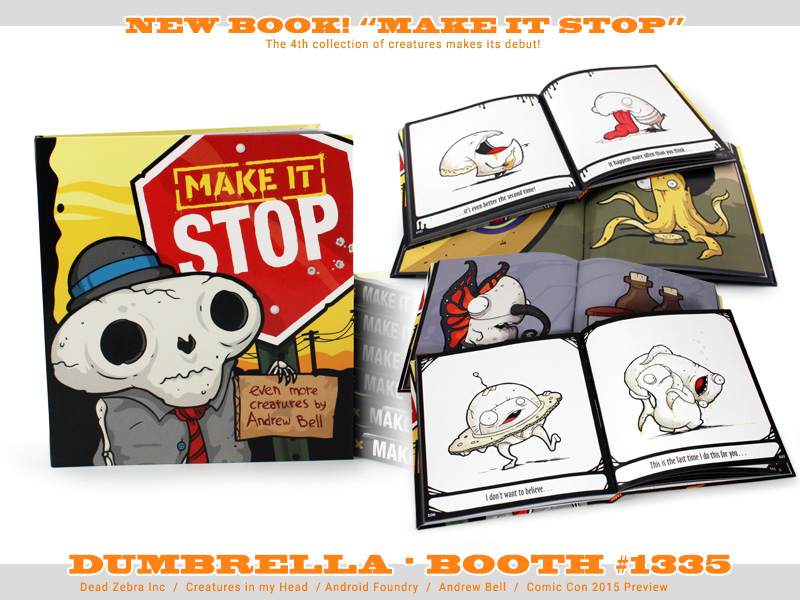 Finally! A new collection of creatures featuring a menagerie of monsters from 2008-2015. This new book clocks in at 144 pages, and has the same size flexi-cover as the Do Not Eat collection. Make It Stop will be available for $12, or bundled with Do Not Eat for a discount! Available from fine retailers and the Dead Zebra Shop later this summer.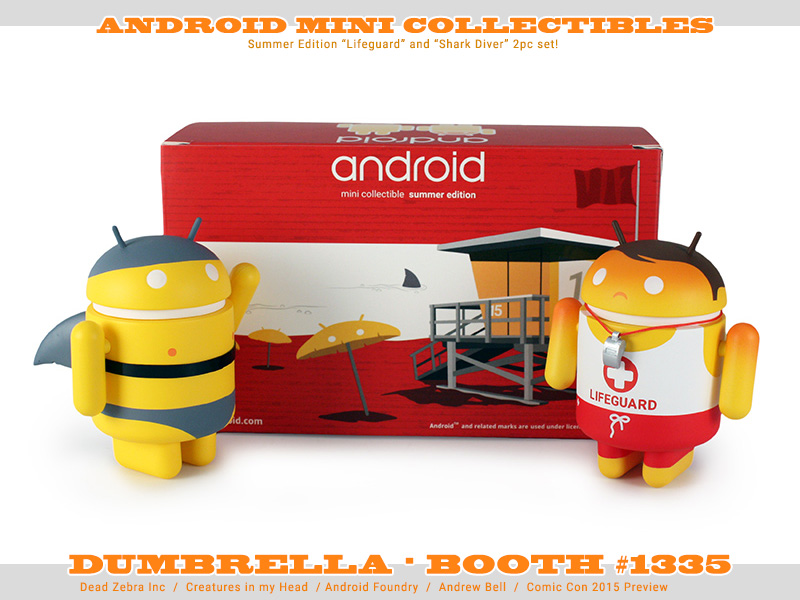 No summer is complete without a trip to the beach.. or a summer edition Android! This year we feature a two pack of a sunburnt lifeguard (with tiny whistle) and a swimming prankster (complete with fake shark fin!). We're gonna need a bigger shelf! This set will be available for $20.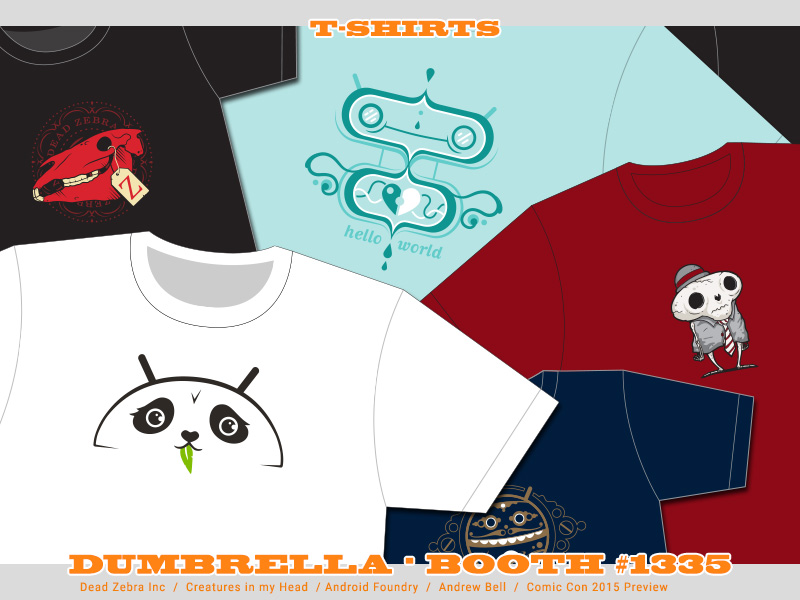 New shirt designs include 'Hello World' and the simple but adorable 'Panda' along with some popular classics such as 'Astronomiton', 'Tagged' and 'Karoshi San'! Available in S-2XL with some in women's cuts as well for $20 each or $17 each if you buy 3 or more.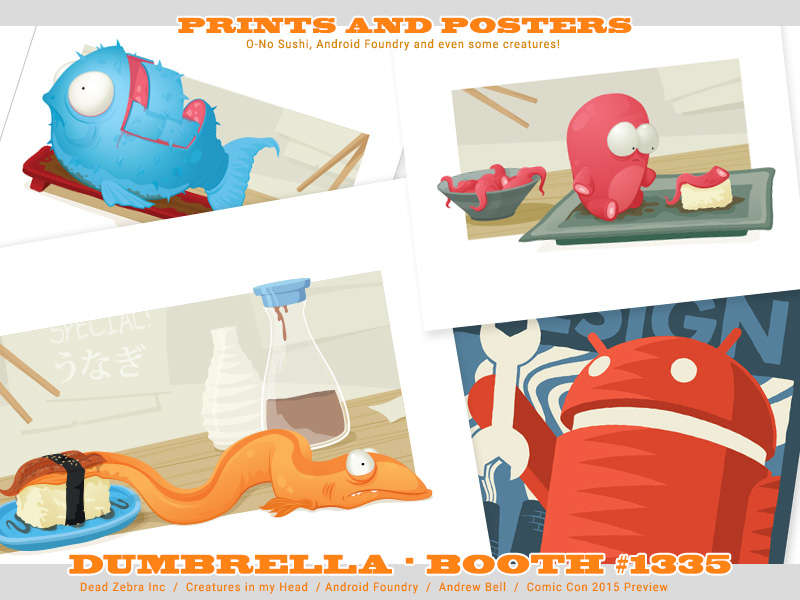 You asked for it.. several hundred times over the last three years.. the Never Look Back series continues with a rather uneasy eel. Available for $10 each or in a full set of 4 for $30. We're also bringing along some Android Foundry Propaganda posters and a creatures print or two!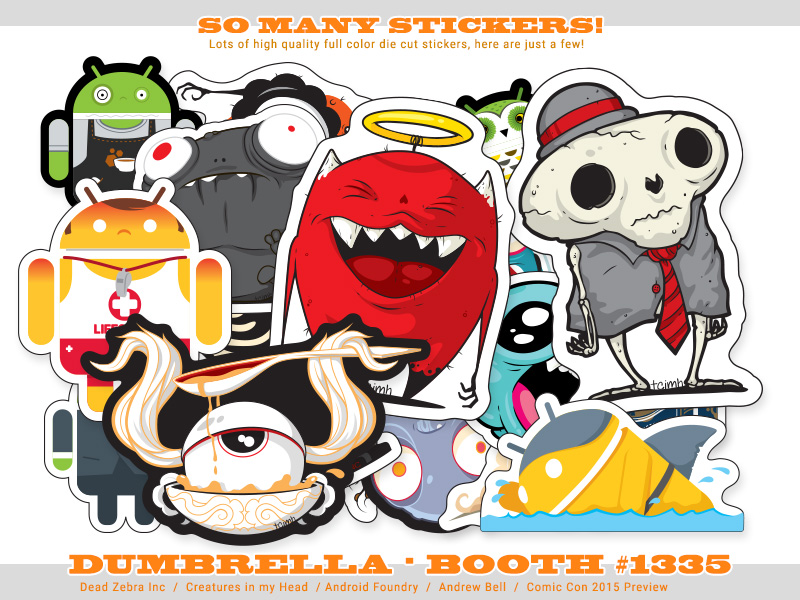 As always we have lots of full color high quality die cut stickers, including new Creatures, summer Androids, Glop, Karoshi and more!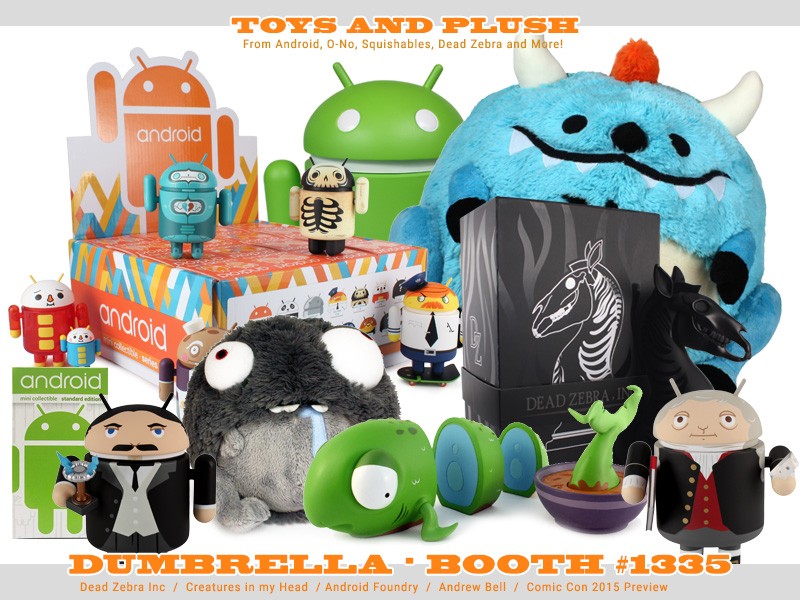 We'll have an assortment of toys on offer from Last Knight and Worrible to Android Series 05 and O-No Sashimi, many at below usual retail prices.. oh and perhaps One More Thing™….