Back To Back Black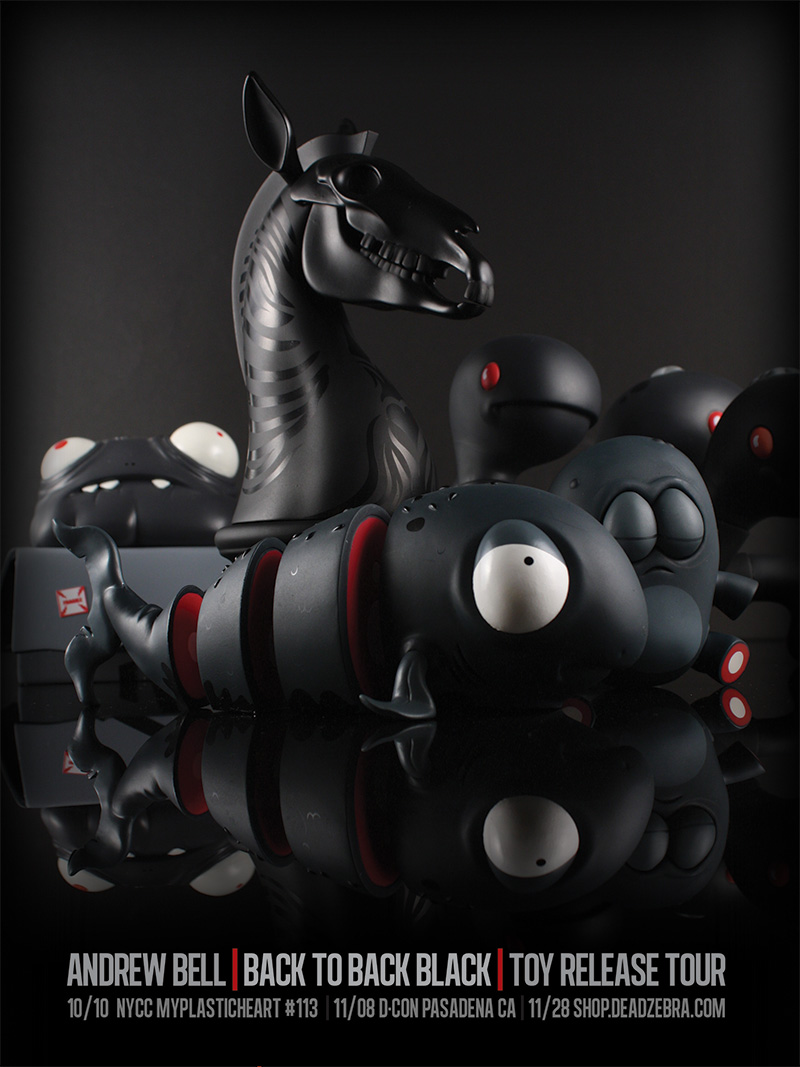 If you've been following the teasers on instagram then you probably saw this coming. Out with the new, in with the old! We're re-visiting some old favorites with special dark editions that we've been slowly collecting (and selfishly hoarding) for years! To celebrate we're dividing up the runs and taking them on an east coast / west coast adventure, with a final stop online for everyone else!
Friday, October 10th at New York Comic Con – Myplasticheart Booth #113.
Things kick off in NY! I will be signing and doodling at the booth 2pm on Saturday.
Saturday, November 8th is our next stop at Designer Con in Pasadena, CA
I will be signing and doodling throughout the weekend.
Black Friday, November 28th, online at the Dead Zebra Shop
Finally (appropriately) on black Friday for those who can't make it to either event, we're bringing them to the web shop.
All of these pieces are signed and numbered. A very few per event will be available in a special matching bundle, but most will be sold individually.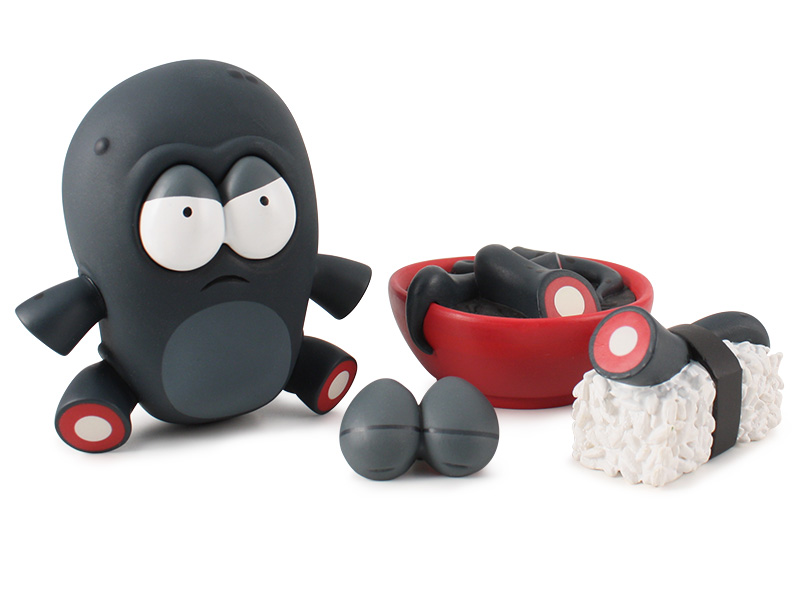 O-No Sushi (in Squid Ink)
Edition of 90pcs – $35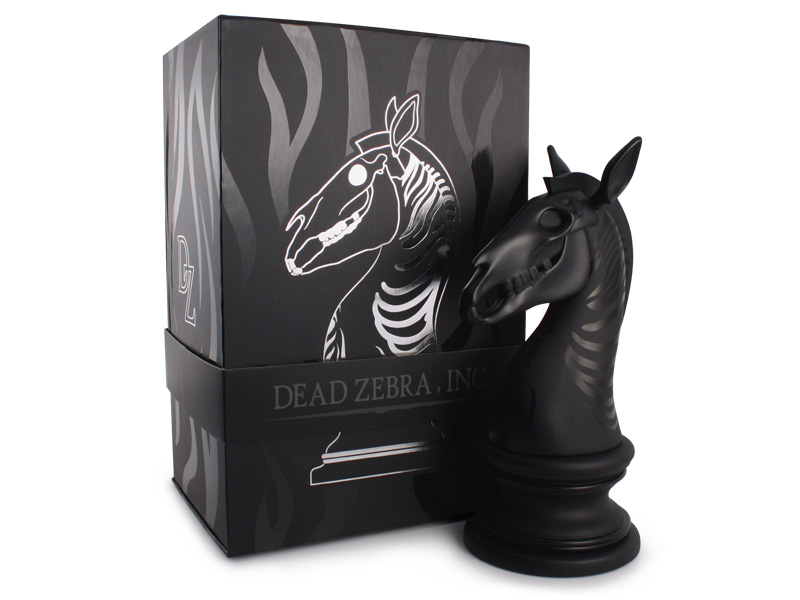 Last Knight : Blackest Knight
Edition of 200pcs – $75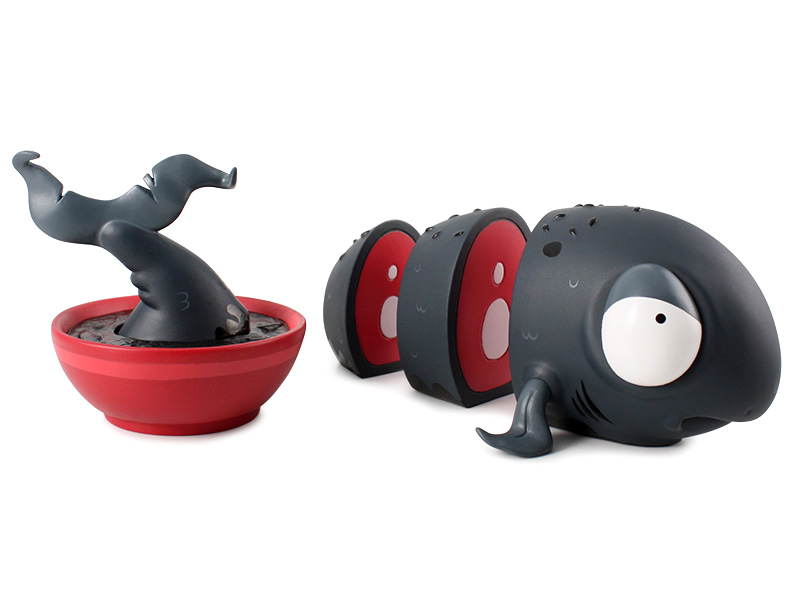 O-No Sashimi (Blackened)
Edition of 90pcs – $45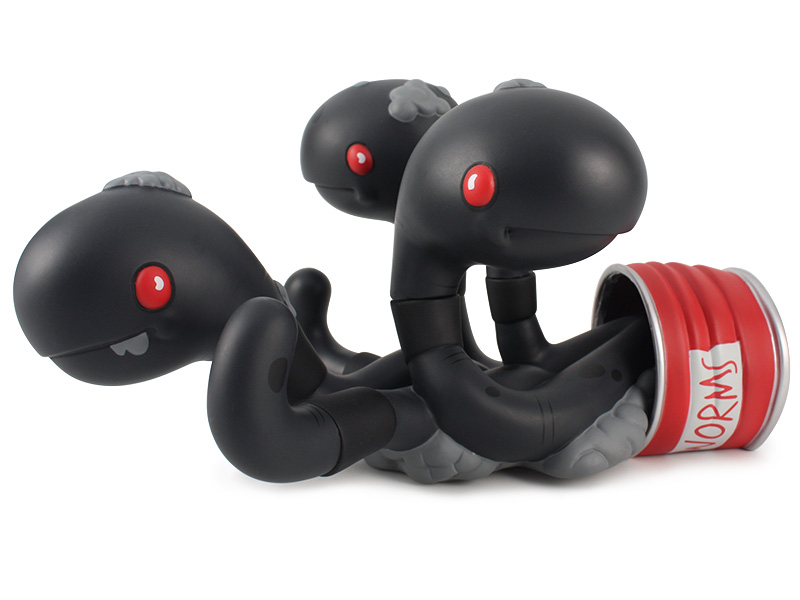 Can Of Worms : Nightcrawler
Edition of 90pcs – $55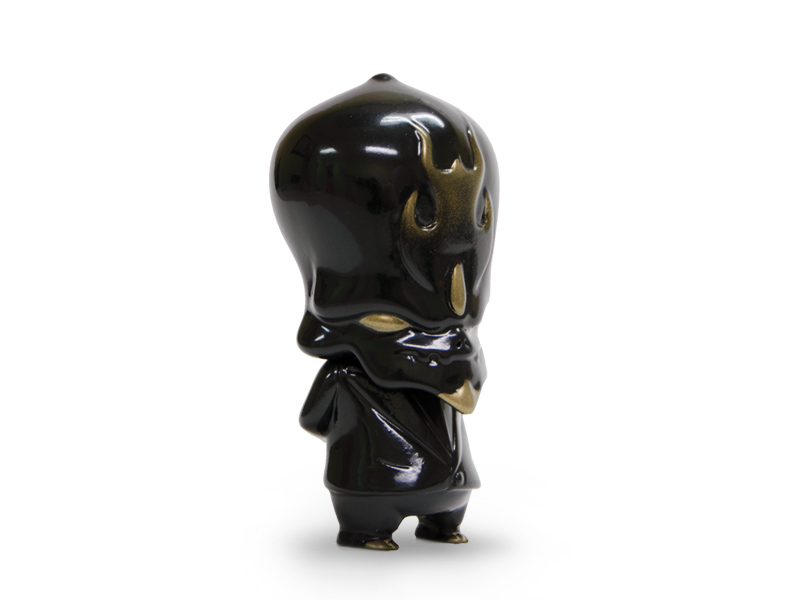 Dealmaker : Black Gold
Edition of 50pcs – $35