The Revolution is almost upon us! Here's the last preview of the new series of Android mini collectibles! Robot Revolution will be available to the public starting May 10th at retail partners (see some here!) or in the Dead Zebra Shop! First up is a duo of designs from Dead Zebra Inc.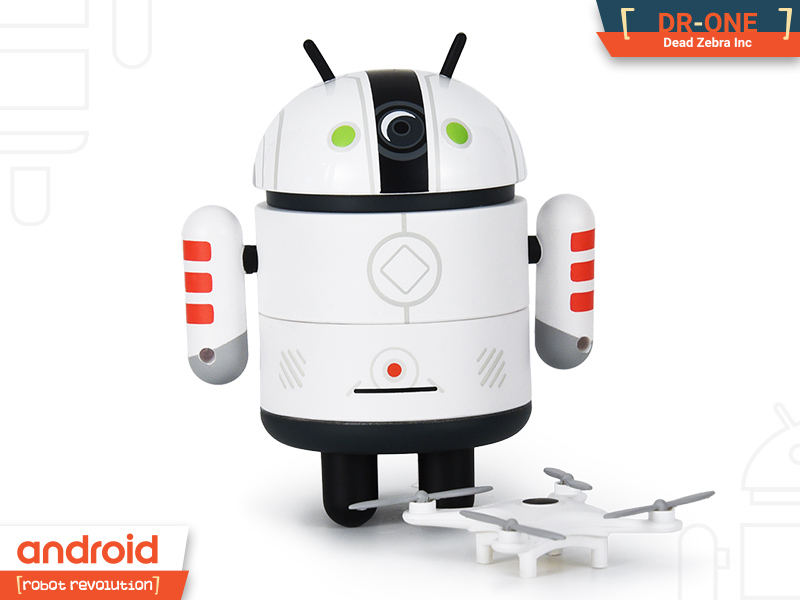 Caution: Drones may be operating in this area! "DR-ONE" keeps an eye on the situation, complete with a small drone accessory (sorry, it doesn't actually fly).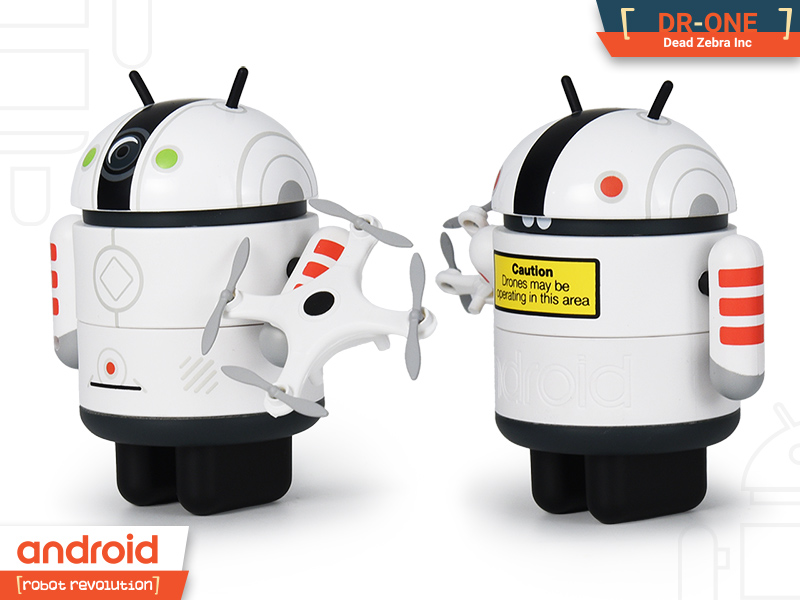 1/16 ratio, likely to crash directly into a tree.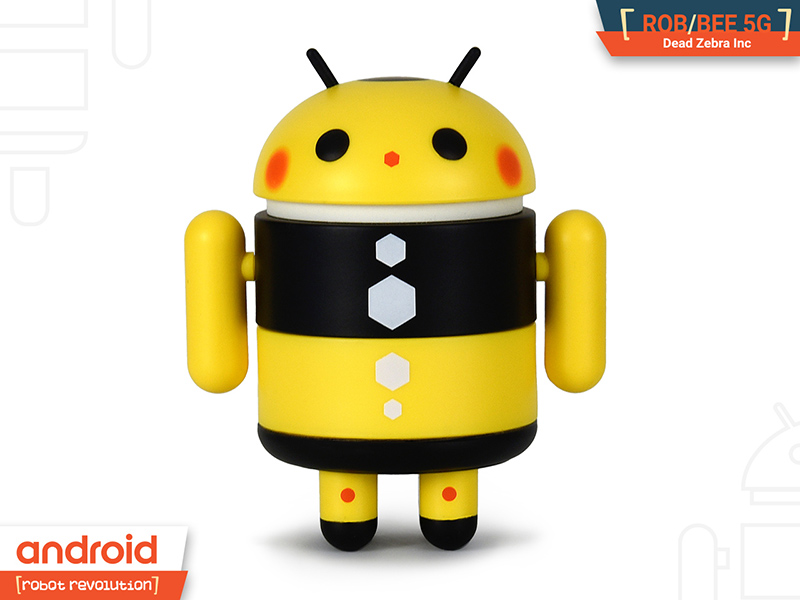 Busy building out the next generation of networks is Rob/Bee 5G!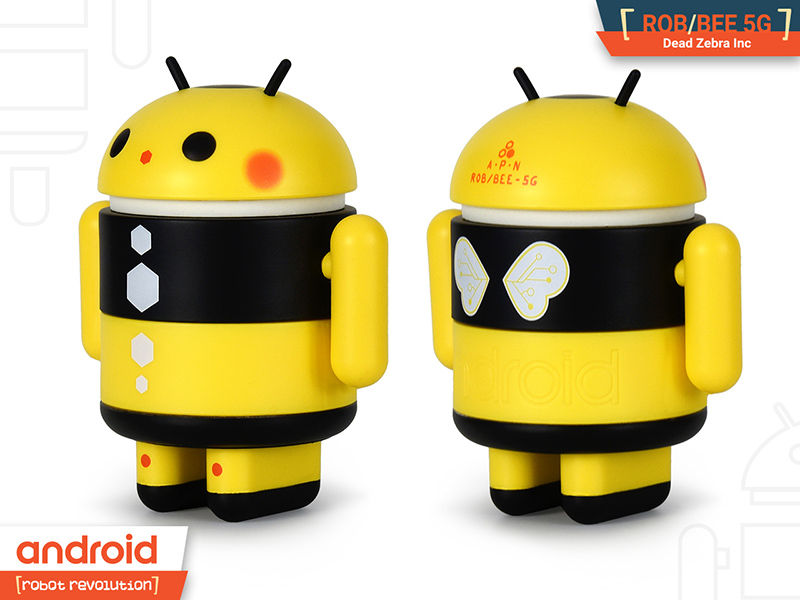 Also in a 1/16 ratio, Rob prefers to communicate wirelessly via a buzzing sounds and interpretive dance.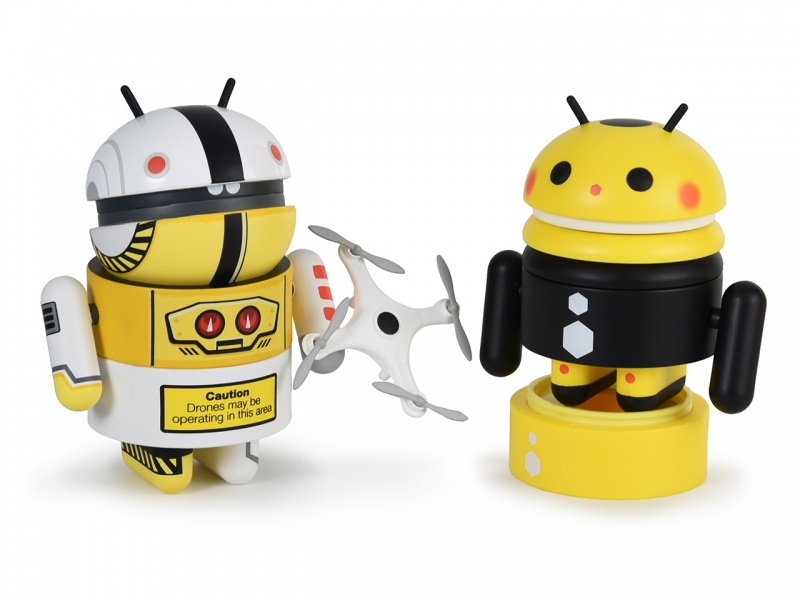 Perhaps the best part of the new series is the near infinite combination remix possibilities!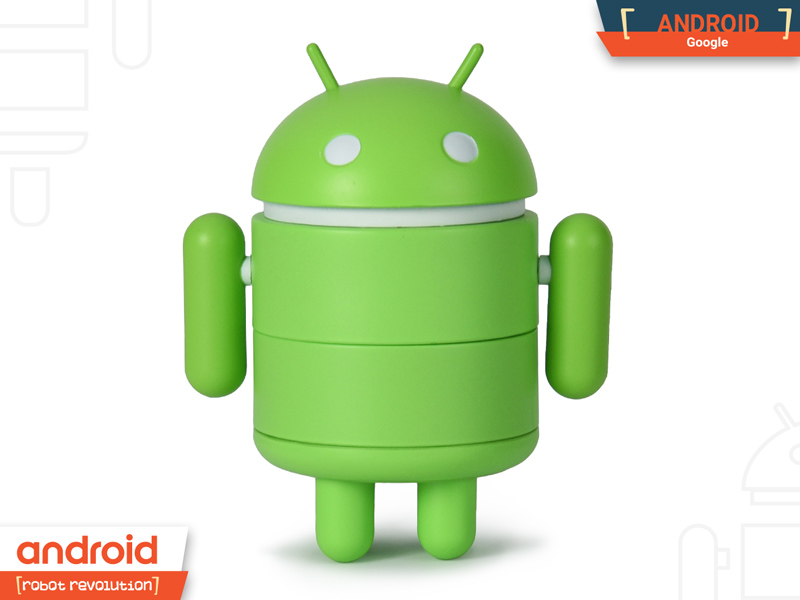 It wouldn't be a new series without a good ole classic green 'bot in there!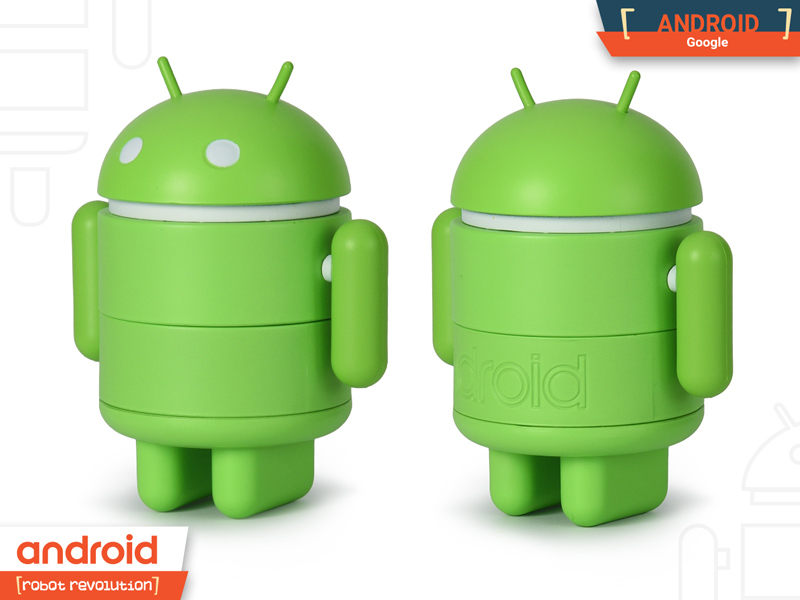 1/16, this standard green is ready to remix!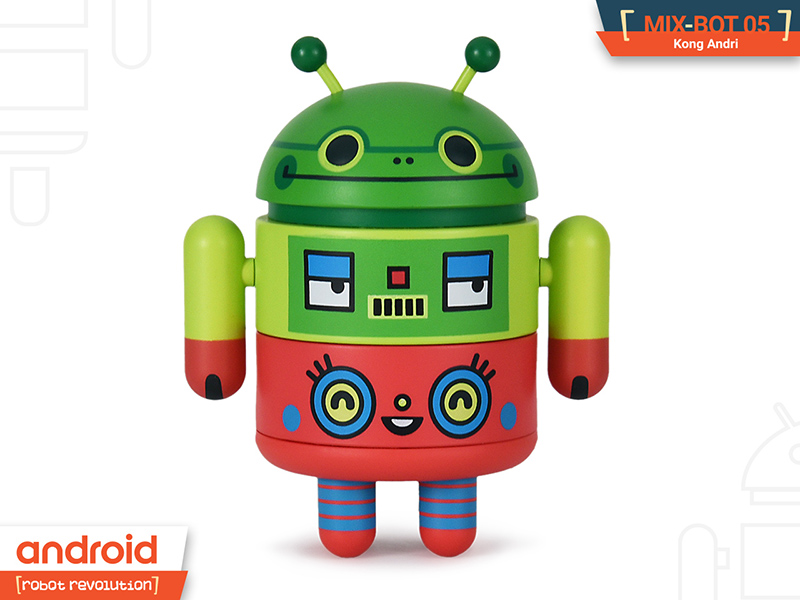 We're closing out the preview how we started, with some of the original inspiration for the remix series, Mix-Bot 05 from Kong Andri!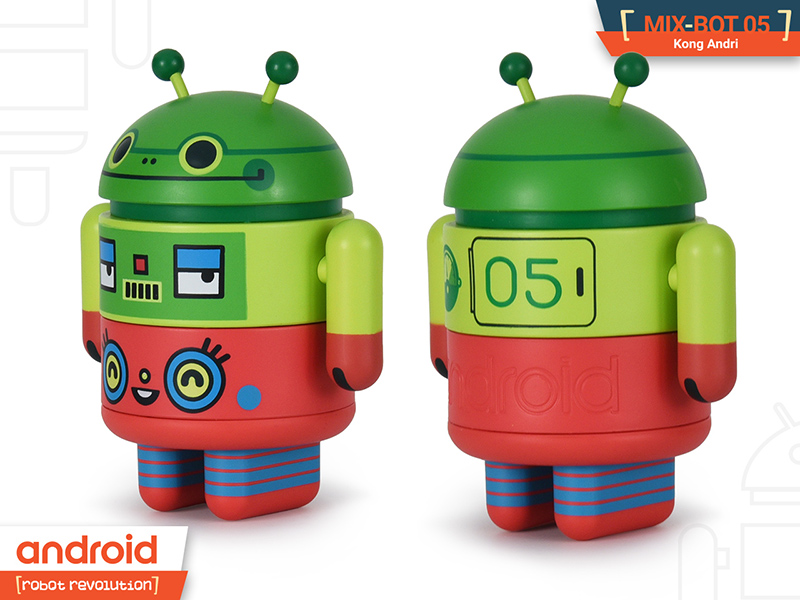 The fun faces stack up in this 1/16 design.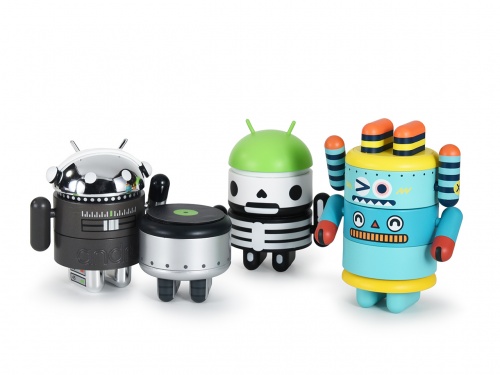 Thanks for joining us for this preview series! We can't wait to get these Androids out into the world to see what sort of creative remixes you come up with!
Reading backwards? The previous entry in the series is here!